Children's Institute Spotlight Series
presents
Trauma and Its Impact on Young Children
Thursday, January 26, 2017
St. John Fisher College
An ASL interpreter will be at the event.
Join us for a seminar with experts on how trauma impacts the minds and behaviors of young children. Learn about the study of child trauma in the United States and specific outcomes observed in child development when children are exposed to violence. 
Lessons learned from the Safe Start Initiative and the brief introduction to the role played by Children's Institute.
Listing of the common risks of secondary exposure to violence. A review of lessons learned from collaborative interventions with law enforcement and first responders to children at risk for a trauma response.
Lessons learned from treating the families of active military and Law enforcement service providers.
Objectives of the seminar: 
Raise awareness of the significant risks to families, schools, and communities from chronic exposure to community violence 
Increase the awareness of and the recognition of children who may be traumatized
Provide suggestions for responding to traumatized children
Call to action to support children and the primary mission statement of Children's Institute
Moderator: Dianne Cooney Miner, Ph.D., RN, CNS
Children's Institute board member since 2011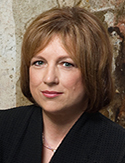 Dianne Cooney Miner currently serves as the Founding Dean of the Wegmans School of Nursing at St. John Fisher College. After earning her Diploma in Nursing at Crouse-Irving Memorial Hospital School of Nursing in Syracuse, Diane pursued a Bachelor's at Syracuse University and then a Master of Science in Nursing from Binghamton University and a Doctor of Philosophy in Nursing from Adelphi University in Garden City, NY. Dianne has a distinguished record as an educator, researcher, and author and was a finalist for the 2012 Athena Women's Leadership Award. She is a Fellow of the American Academy of Nursing and currently serves as a member of the Board of Directors at The Children's Agenda, the Board of Trustees of F.F. Thompson Health System in Canandaigua, NY, and the Steering Committee of the New York State Workforce Institute for Nursing.
---
Featured speaker: James Lewis, III, Psy.D.
Children's Institute board member since 2006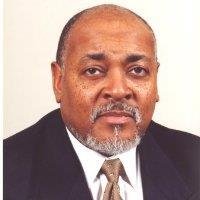 James Lewis, III, received his Psy.D. in Pediatric Clinical Neuropsychology from Central Michigan University and holds Masters degrees in Psychology and Clinical Psychology from Howard University. Currently, he serves as the Consulting School Psychologist at ProCare Therapy, Santa Rosa City Schools, Santa Rosa CA. Previously, Dr. Lewis worked as Consulting Director of Youth Programs at Lakeview Neuro-Rehabilitation Center. Dr. Lewis also worked as a consultant for North Star Sports, owner of North Star Neuropsychologial, and Transformational Leadership Consultant for Community Action Agencies. In the past, he spent 10 years as the Chief Executive Training Consultant for New Opportunities, Inc. in Waterbury, CT and seven years at the Chief Operating Officer for the National Center for Children Exposed to Violence at Yale University School of Medicine.
Panelist: Doris A. Boyd, LCSW, ACSW

Doris A. Boyd, Licensed Clinical Social Worker, is currently working at Landstuhl Regional Medical Center in Germany in their Behavioral Health Division, Child Adolescent and Family Behavioral Health Service. Doris provides individual, marital, and group therapy to a diverse military and civilian population for maltreatment and prevention services as well as psychotherapy to Active Duty members and their dependents, to include children and adolescents with a range of behavioral health needs. She is a Credentialed Behavior Health Provider and BLS Certified for Military Medical Treatment Facilities (MTF) for 12 years (CONUS & OCONUS) and served 6 years as a Clinical Social Worker with the Military Family Advocacy Program (FAP) concentrating in the areas of domestic violence and child abuse/neglect. Doris received a MSW from Howard University of Social Work and a Post-Masters Social Work Fellowship from Yale University School of Medicine and has worked with military families all over the world since 2003.  
To view a complete CV/Resume on our panelists, please click the links below:
Dianne Cooney Miner
James Lewis, III
Doris A. Boyd
Fee: $10.00 -- Refreshments included with ticket price