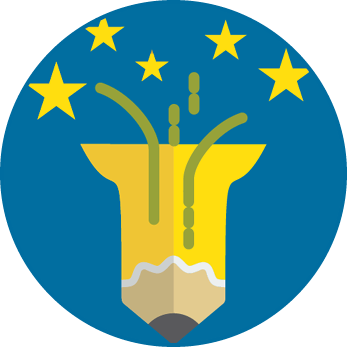 At the SEL Center, we believe that training should be customized to meet your needs, be grounded in what is happening in your school or program, and ideally build upon itself.
Because we don't take a one-and-done approach to training, we work with you to provide the training that fits your needs. Below are some of the trainings and courses available. Please contact us for more information or to discuss tailored training opportunities for your location.
---
| | | | | |
| --- | --- | --- | --- | --- |
| Title / Click for Description | Dates | Location | Topic | Register Here |
| | | | | |
| | | | | |
| | | | | |
| | | | | |
| | | | | |
---
SEL 101 – This workshop provides participants with an overview of social and emotional learning, the five social and emotional competencies that all children and adults need to be successful, the research that supports this work, and an opportunity for adults to self-reflect.
Preparing Adults for SEL – Before you can teach SEL you must have a strong understanding of your own SEL competencies. This workshop helps participants to reflect on their strengths and areas for potential growth, identify hot buttons and self-care strategies, and think about how to create conditions for SEL among school staff.
SEL in the Classroom - This series is designed to give educators practical strategies to infuse SEL skills into their every day practices in the classroom. These workshops are designed for K-12 classroom teachers.

SEL in the Classroom – Overview and Self-Reflection
SEL in the Classroom – Fostering Self-Management
SEL in the Classroom – Fostering Self-Awareness
SEL in the Classroom – Fostering Social Awareness
SEL in the Classroom – Fostering Relationship Skills
SEL in the Classroom – Fostering Responsible Decision Making
Taking SEL a step further: Integrating SEL into your lesson plans
Key practices that encourage SEL within any subject area or curriculum
Schoolwide SEL – implementing strategies that support SEL outside the classroom.

Understanding your own social-emotional skills
Self-care
Identifying and overcoming hot buttons
Creating conditions for SEL among your staff
Introduction to SEL and the five competencies
Strategies for SEL within OST Settings
Setting the stage for a strong social emotional foundation is critical. Teaching social emotional skills at an appropriate developmental stage and using Pyramid Model techniques to support your classroom is imperative for achievement and success.
Adopted by NYS in 2015, the Pyramid Model is a public health, evidenced-based, tiered framework that promotes young children's social and emotional competencies and prevents challenging behaviors.
The goal of Pyramid Model trainings and coaching is to strengthen relationships, and create supportive, engaging environments where every young child feels valued, confident and competent.
Preschool/Kindergarten Modules
Module 1: Promotion
Building Relationships and Creating Supportive Environments (7 hours)
Module 2: Prevention
Social Emotional Teaching Strategies (6 hours)
Module 3: Intervention
Individualized intervention (6 hours)
Infant and Toddler Modules
Module 1: Promotion
Social Emotional Development within the context of relationships (6.5 hours)
Module 2: Prevention
Responsive routines, environments and targeted strategies to support social emotional development in infants and toddlers
Module 3: Intervention
Individualized Intervention with Infants and Toddlers: Determining the Meaning of Behavior and Developing Appropriate Responses
Additional Training Topic Opportunities
Temperament, Hot Buttons, and Reframing
SEL within Literacy Instruction
SEL Practices in the Preschool Classroom
Social Emotional Development - Supporting Social Emotional Skills at Different Ages and Stages
Video Training Modules (Available February 2018) With guidance from a detailed facilitator guide, these self-paced modules are designed to be completed in a group setting. Each module is split into two halves. Part A addresses core information, while Part B focuses on practical strategies for implementation. Each of the six full modules is designed to be completed in two hours, or across two one-hour sessions.
---
Contact
Contact cmerle [at] childrensinstitute.net (subject: Training%20Needed) (Christine Merle) for more information about training opportunities.