Winter/Spring Pyramid Model Professional Development Series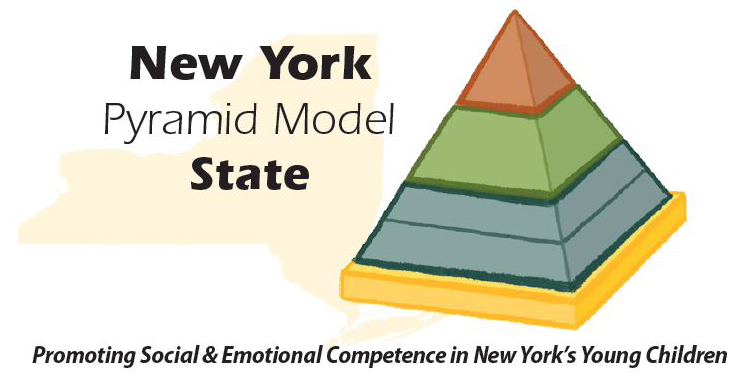 What is the Pyramid Model?
The Pyramid Model is a conceptual framework of evidence-based practices for promoting young children's healthy social and emotional development (NCPMI, 2018). When implemented fully, the Pyramid Model provides practices that PREVENT challenging behaviors through the promotion of skills.
Who uses the Pyramid Model?
The Pyramid Model provides guidance for early childhood special education personnel, early intervention personnel, early educators and childcare providers, families, other professionals.
Who created the Pyramid Model?
The Pyramid Model was developed by two national, federally-funded research and training centers: The Center for the Social and Emotional Foundations for Early Learning (CSEFEL) and Technical Assistance Center on Social Emotional Intervention for Youth Children (TACSEI). These centers' faculty represent nationally recognized researchers and program developers in the areas of social skills and challenging behavior (NCPMI, 1018).
Series offerings:
---
Contact
For more information on the Pyramid Model for Infants & Toddlers, Preschool, Kindergarten, contact
llubecki

[at]

childrensinstitute.net

(Lynn Lubecki)
or
eleopold

[at]

childrensinstitute.net

(Ellen Leopold)
at (585) 295-1000.