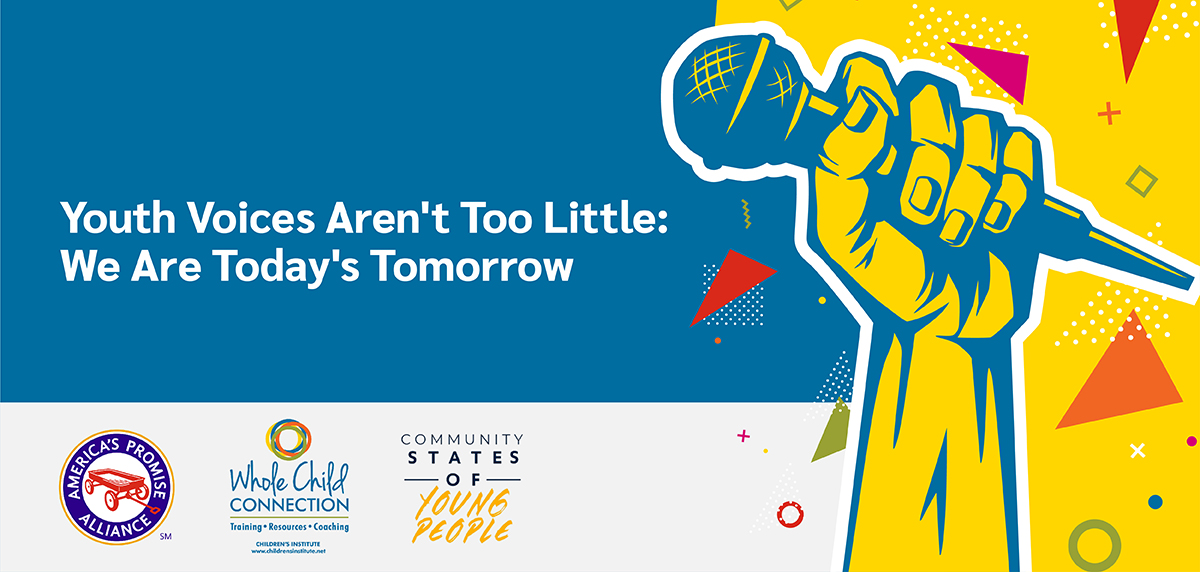 Youth leaders will focus on the importance of elevating youth voice and creating spaces where youth are honored, activated, and valued.
Date: Thursday, May 20, 2021
Time: 5:00-7:00 pm EDT
Join us for our youth-led convening titled, "Youth Voices Aren't Too Little: We Are Today's Tomorrow" hosted by Whole Child Connection at Children's Institute and America's Promise Alliance, Community States of Young People.
Youth leaders from across Monroe County will focus on the importance of elevating youth voice and the need for adults to create spaces where youth perspectives are honored, activated, and valued.
Priorities, policies, and practices are often created by and for adults. However, when young people participate in decisions and programs that impact their lives, not only do youth and their peers benefit, but so do adults and the organizations and institutions with whom they are engaging. Youth develop keener sociopolitical awareness and increase motivation, civic participation, professional development, skills, and competencies. By inviting young people to the table, and providing opportunities for them to lead, a community or organization can redefine the relationship between adults and youth to move from one of power over young people to power with young people.
The convening will provide youth a platform to have their voices heard, foster collaboration between youth and adult leaders, and encourage communities to be more inclusive of youth voice. Participants will have the opportunity to learn directly from local youth about the challenges they face today and practical ways adults/educators can offer support and partner with youth to make real change.
Who should attend:
Anyone who cares about or works with youth! That includes educators, community organizations and human services staff, healthcare workers, parents, and of course, youth themselves.
Register Today!
---
Read a blog featuring Rochester youth responses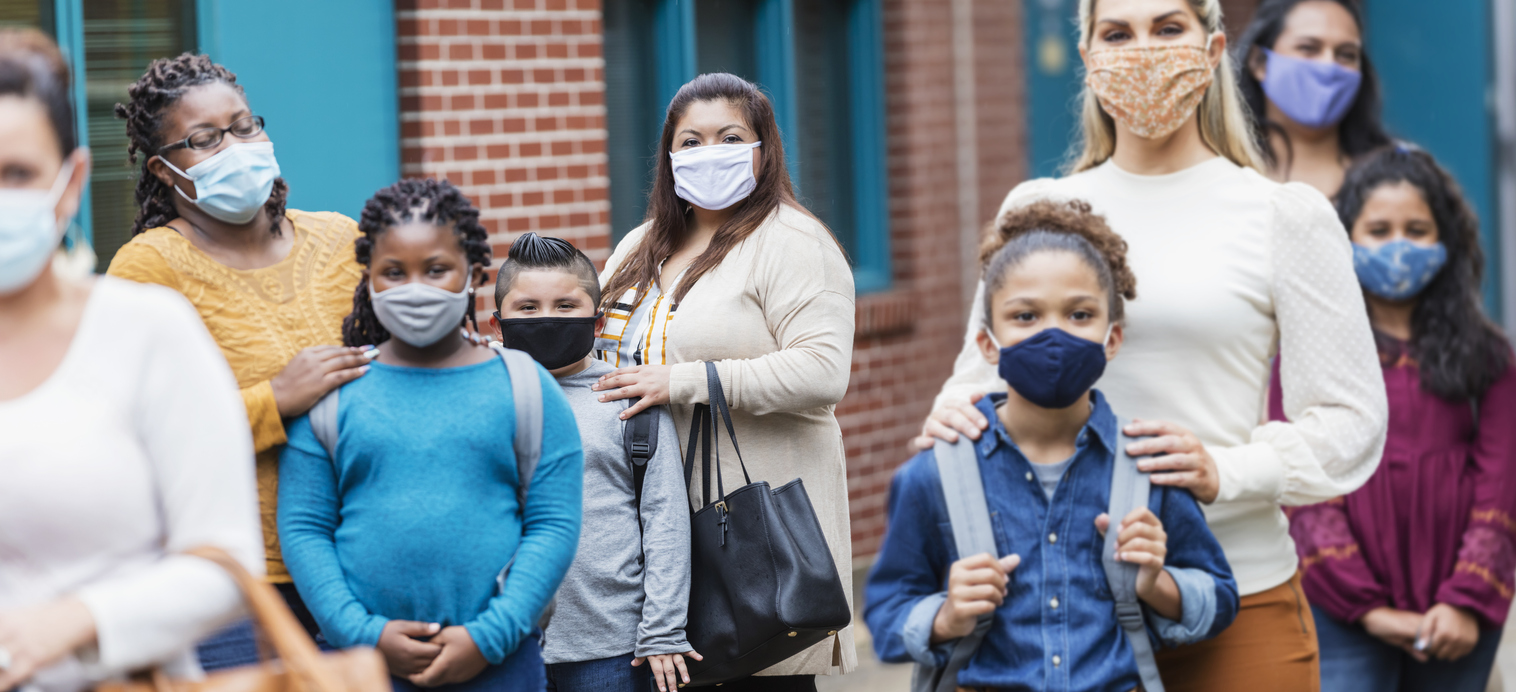 ---
Listen to an interview with one Rochester youth leader
---
---
Contact
For more information, contact dbreitung [at] childrensinstitute.net (subject: Youth%20Voices) (Dawn Breitung) at (585) 295-1000, ext. 281.