With programs and services that are grounded in research, we build bridges between theory and practice. We transform ideas into proven solutions and turn obstacles into opportunities for success for children and families.
Children's Institute partners with community agencies and schools to strengthen the social and emotional health of children in a variety of different ways. We assist with the implementation of evidence-based prevention and early intervention programs; provide a range of trainings, assessments, and services to support those who work with children; and conduct research and evaluation to continuously improve efforts that support children's positive growth and development.
Our mission: Joining together to raise every child's complete wellbeing.
Our vision: Supportive communities where every family can raise children who thrive as they live, learn, and play.
---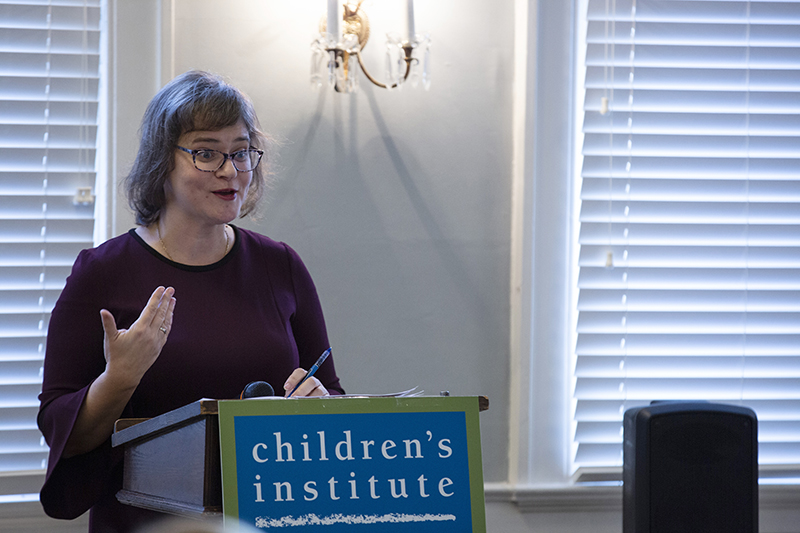 Children's Institute is known as a center of excellence for the social and emotional health of children. Our staff includes psychologists, an economist, a pediatrician, and a number of educators, researchers, social workers, business professionals, and experts in public policy. Many of our staff members are regular contributors at the annual conferences of the National Association of School Psychologists, Center for School Mental Health, and American Educational Research Association.
Our researchers are published in peer-reviewed journals such as Pediatrics, Journal of Family Psychology, Ambulatory Pediatrics, Family Court Review, Developmental and Behavioral Pediatrics, and Early Education Quarterly.
"It would be impossible to have made the progress that our community has for our children – our youngest citizens and most important legacy ­– without Children's Institute. Their work here has tremendously benefited our kids and has become nationally known and regarded. They are among our most important community assets."
–Jeff Kaczorowski, M.D., Senior Advisor, Children's Agenda; Professor of Pediatrics and Vice Chair for Government and Community Relations, Golisano Children's Hospital, University of Rochester Medical Center
"My daughter is very shy and quiet. Primary Project lets her know that other adults can see what a special child she is. By the time the program ended, she was laughing and talking more."
–Parent
---