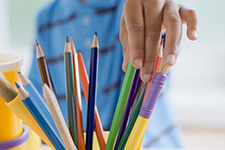 The resource materials and assessment measures available from Children's Institute represent more than 50 years of research and evaluation experience.
Orders may be placed online by selecting from our product categories. If you would like an order to be shipped internationally, please place your order by calling support
childrensinstitute.net (customer service) at (877) 888-7647, ext. 221, as the online ordering system does not support shipping outside of the US.