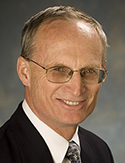 A. Dirk Hightower, Ph.D.
Executive Director
A school and community psychologist, dhightower [at] childrensinstitute.net (A. Dirk Hightower) has been Executive Director of Children's Institute since 1991. He is also a Senior Research Associate at the University of Rochester, a position he has held for over 20 years. From 1982-1991, he was the Director of Primary Project at Children's Institute and the Director of Research at the Center for Community Study. He holds an MA in School Psychology and a Ph.D. in School and Community Psychology. In addition to serving on numerous local and state boards regarding children's services, Dirk is a Past President of the New York Association of School Psychologists and a Past President and Trustee of the Rush-Henrietta Board of Education. He is also a co-founder of COMET Informatics LLC.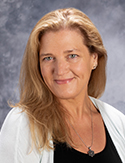 Marjorie J. Allan, MPH
Director, Center for Continuous Improvement / Co-Director, TRACC
mallan [at] childrensinstitute.net (Marjorie Allan) brings many years of experience to her role at Children's Institute. She has co-authored numerous studies of factors associated with the health and well-being of children and adolescents and has presented at national meetings on topics germane to children's health. Her background includes work in Adolescent Medicine investigating the impact of changing health providers' practices in clinical settings and studies on the effects of a Community Pediatrics training program. At Children's Institute Marjorie led an evaluation of a school-based obesity prevention program in partnership with a local school district and regional funder. Marjorie serves as a preceptor for trainees from the medical school and area colleges and is committed to training the next generation of child advocates. Marjorie's primary interests have centered on prevention, quality improvement, and health promotion.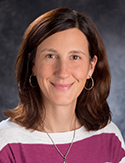 Elizabeth Devaney, MM
Director, SEL Center / Co-Director, TRACC
edevaney [at] childrensinstitute.net (Elizabeth Devaney) brings 20 years of experience in and passion for social and emotional learning, quality improvement, out-of-school time programming, youth development, systems-change, and translating research into practical tools for the field. She has authored numerous articles, briefs, and toolkits for afterschool and school-based practitioners. Previously Elizabeth was a senior researcher at the American Institutes for Research, Deputy Director of the Providence After School Alliance in Rhode Island and a project director at the Collaborative for Academic, Social and Emotional Learning (CASEL). She received a masters degree from the Heller School at Brandeis University.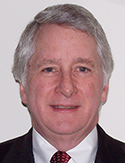 Terry E. Hartmann, MBA, CMA
Director, Finance and Operations
thartmann [at] childrensinstitute.net (Terry Hartmann) is the Director of Finance & Operations for Children's Institute and an Adjunct Instructor for St John Fisher College's MBA program. He retired from Xerox Corporation after 37+ years in various financial roles, with his most-recent position being Director of Financial Services for North American Finance. He holds a BS degree in Engineering from Cornell University and an MBA from the University of Chicago. He is a Certified Management Accountant. He is a member of the Rochester Chapter of Financial Executives International, and on the Geva Theatre Center Board of Trustees.
Bohdan S. Lotyczewski
Director, Research and Evaluation
As Director of Research and Evaluation, slotyczewski [at] childrensinstitute.net (Stas Lotyczewski) oversees a team of project managers and information analysts. With over 30 years' experience, he is proficient in designing, conducting, and interpreting quantitative evaluations. He has extensive expertise in data set development, the use of existing data sets, assessment protocols, and conducting program evaluations successfully in varied community settings. His recent work includes the refinement of a parent instrument measuring children's social-emotional status, a survey of youth and parent attitudes about after-school programs, and evaluations of 25 after school programs and an in-school literacy tutoring program.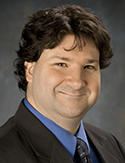 Guillermo Montes, Ph.D.
Director, Research and Evaluation
An economist, gmontes [at] childrensinstitute.net (Guillermo Montes) is the Director of Research and Evaluation at Children's Institute. He is also an Associate Professor at St. John Fisher College. He has authored numerous research papers, chapters, and a book. His primary interests include the use of large national datasets to measure social competence and other elements of emotional intelligence, particularly in at-risk subpopulations, such as children with autism spectrum disorders.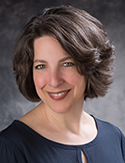 Lauri Strano, MS
Director, Programs and Services
As the Director of Programs and Services, lstrano [at] childrensinstitute.net (Lauri Strano) has managed large-scale community-wide collaborations and assessment systems serving young children and youth. Her experience includes working with providers, parents, and policymakers in the context of local, state, and federally funded grants and initiatives. She holds BS degrees from University of Rochester in Psychology and Political Science, and an MS in Elementary Education and NYS certification (N-6) with specialization in early childhood from Nazareth College. Lauri also has fifteen years of previous experience in large health system-affiliated early childhood development programs as an administrator, teacher, and caregiver.
kavery [at] childrensinstitute.net (Kim Avery), MS, Early Care and Education Specialist
abifulco [at] childrensinstitute.net (Ashli Bifulco), Information Analyst
abobin [at] childrensinstitute.net (Arlene Bobin), M.Ed., Senior Project Coordinator
cbrechko [at] childrensinstitute.net (Cate Brechko), Administrative Coordinator, TRACC
dbreitung [at] childrensinstitute.net (Dawn Breitung), Senior Project Coordinator, TRACC
gcone [at] childrensinstitute.net (Geralyn Cone), Senior Production Coordinator
ncook [at] childrensinstitute.net (Nancy E. Cook), Executive Assistant
kembt [at] childrensinstitute.net (Kathleen M. Embt,) Information Analyst II & COMET Support
charper [at] childrensinstitute.net (Cindy Harper), MBA, Senior Development Manager
cinfurna [at] childrensinstitute.net (Charles J. Infurna), Ed.D., Research Associate
eleopold [at] childrensinstitute.net (Ellen Leopold), M.Ed., Social, Emotional and Behavioral Consultant
llubecki [at] childrensinstitute.net (Lynn M. Lubecki), Ed.D., Research Associate
klynch [at] childrensinstitute.net (Kristin Lynch), MS, CCC-SLP, Master Observer / GROW Navigator
mmaiolo [at] childrensinstitute.net (Mary Maiolo), Senior Graphics Coordinator
cmaurer [at] childrensinstitute.net (Craig Maurer), Systems Administrator
cmerle [at] childrensinstitute.net (Christine Merle), MPA, Project Coordinator
ymoss [at] childrensinstitute.net (Yvonne Moss), Receptionist Clerk
lmurray [at] childrensinstitute.net (Linda Murray), Project Coordinator
corbanek [at] childrensinstitute.net (Caitlin Orbanek), Project Coordinator, SEL Center
dpeelle [at] childrensinstitute.net (David Peelle), MBA, Information Analyst
cranalletta [at] childrensinstitute.net (Christine Ranalletta), Senior Accountant
ssanyshyn [at] childrensinstitute.net (Shelley M. Sanyshyn), MS, Co-Director of Primary Project
tsheehan [at] childrensinstitute.net (Tracey Sheehan), Financial Analyst
lsmith [at] childrensinstitute.net (Lynn Smith), LMSW, Co-Director of Primary Project
gvanwagner [at] childrensinstitute.net (Genemarie Van Wagner), Senior Project Coordinator
mwalker [at] childrensinstitute.net (Marshall Walker), Receptionist
ezordan [at] childrensinstitute.net (Edy Zordan), MS, CAS, School Psychologist, BCBA
Leonard Brock, Ed.D., Executive Director of Rochester-Monroe Anti-Poverty Initiative, United Way of Greater Rochester
Stephen R. Cook, M.D., M.P.H., Associate Professor of Pediatrics, University of Rochester Medical Center
Jill S. Halterman, MD, M.P.H., Professor of Pediatrics, University of Rochester Medical Center
Jeff Kaczorowski, MD, Senior Advisor, Children's Agenda; Professor of Pediatrics and Vice Chair for Government and Community Relations, Golisano Children's Hospital, University of Rochester Medical Center
Marsha Dumka, Interim Executive Director, Rochester Childfirst Network
Mary Louise Musler, Coordinator, Early Childhood Education Quality Council (ECEQC)
Barbara J. Purvis, President and Director, Essex Hotel Management, LLC
Thomas J. Rogers, MBA, Senior VP, Chief Financial Officer, and Director of Finance, ESL Federal Credit Union
Diane Trentini, Technology Specialist, Vice President of Marketing and Sales, COMET Informatics LLC
Shannon Amsler
Tami Beaumont
Karen Berliner
Mary Berry-Frederickson
Regina Brown
Tamara Calhoun
Rachel Chalmers
Molly Cupello
Rachelle de Los Reyes
Desalyn DeSouza
Stephanie Dockweiler
Linda Hightower
Jannie Hill
Linda Jackson Robinson
Amy Kiley
Joyce Kostyk
Michelle Livingston
Kimberly LoDico
Kristin Lynch
Andrea Maldonado
Joi McMurtry
Cristina Medellin
Wendy Mendola
Krista Nicolaisen
Heather Palmatier
Dawn Pozzi
Michelle Prince
Jennifer Schmidt
Kim Smith
Nancy Smith
Charmane Sparkman
Wayne Spitz
Linda Sullivan
Patricia Swedrock
Diane Teutschman
Kathleen VanDamme
Diana Webb
Betsy Wing-Schroeder