Executive Director Position Profile
Children's Institute
Scope of Position
Children's Institute (CI), an organization affiliated with the University of Rochester, seeks an experienced, visionary leader with strong communication and collaboration skills to build on its successes in the field of child focused community initiatives. The next Executive Director will be a seasoned leader who is familiar with whole child health (http://www.ascd.org/programs/The-Whole-Child/Healthy.aspx; https://www.cdc.gov/healthyyouth/wscc/) as well as experienced in advocacy and policy, particularly as these affect young children.
With an understanding of Implementation Science, (Implementation science is commonly defined as the study of methods and strategies to promote the uptake of interventions that have proven effective into routine practice) the next Executive Director will lead CI in its efforts to incorporate evidence based practices and influence and evaluate the outcomes of these practices on the health of children.
The Executive Director reports to the Board and oversees governance and operations. CI has 37 (FTE) employees, an annual budget of $4 million, and numerous community, New York State, and national stakeholders.
Key Responsibilities
The Executive Director will oversee the following responsibilities and work closely with staff to monitor the progress of key programs and operations activities, successfully integrate systems, and optimize organizational performance.
Strategy and Planning
In collaboration with the Board and staff, develops, plans, and implements strategies, objectives, programs, and initiatives that deliver on CI's vision, mission, goals, and priorities, including updating the Strategic Plan.
Regularly reviews the strategic plan, reporting progress in order to ensure that priorities and resources align.
Enhances CI's reputation as the national leader in implementation of evidence based practices to ensure the success of every child.
Governance
Oversees operations, organization, communication, and administration of Board meetings.
Collaborates with the Board to oversee the process related to elections, appointments, and training.
Communications, Public Relations, and Partnerships
Serves as a key internal and external spokesperson for CI, in conjunction with the Board President, speaking for the institute to the media and public.
Oversees efforts to enhance organizational visibility and awareness, including ongoing efforts to develop relationships with relevant stakeholders, including governmental bodies and partner organizations.
Is responsible for ensuring regular and ongoing communications with the Board and stakeholders.
Finance and Operations
Works with staff to develop and propose an annual organizational budget for Board approval.
Oversees day-to-day operations and is responsible for establishing and implementing operating and financial objectives, policies, procedures, and reporting.
Is responsible for all activities and ensures that they are properly conducted and accounted for to the Board.
Is accountable for financial stability, as well as regular reporting to the Board and/or Finance Committee.
Staff Management
Is responsible for the hiring, management, mentoring, and development of CI staff.
Develops and administers staff policies, responsibilities, compensation, and benefits.
Advocacy and Fundraising
Collaborates with staff, Board, and volunteers; oversees and manages the development and execution of policy goals and tactics aligned with the strategic plan.
Monitors federal agencies and policy issues to identify appropriate grants, contracts, and sources of income; works successfully to bring such funding to support key CI programs.
Encourages and leverages Board engagement in advocacy efforts aligned with CI programs and goals.
Oversees development of CI communications strategies related to advocacy matters.
Research and Standards
In conjunction with staff and appropriate others, develops and operationalizes CI's research agenda.
Identifies and addresses underutilized evidence based practices and resultant quality gaps in whole child health (at the level of parents, providers, child serving organizations, and the community).
Assists with the development of generalizable knowledge and practices that widely improve outcomes for children.
Oversees the further development and management of CI's research and program evaluation work in partnership with the Research Staff helping to align resources and staff responsibilities to ensure the quality and integrity of research and accountability for the achievement of strategies and objectives.
Qualifications and Experience
To be successful, the next Executive Director of CI will need to have a combination of leadership experience in a nonprofit organization, professional association, or educational setting. Specific qualifications include:
Doctorate preferred; Master's degree required.
Experience as an Executive Director having worked in a similar size organization preferred.
At least five years of experience in a senior leadership role.
Experience with governance in a nonprofit organization.
Proven track record of organizational success in senior management, handling multiple goals; supervising and developing staff.
Interest in residing in the Rochester, NY area.
Key Skills and Abilities
Ability to develop, cultivate, and maintain strong relationships.
Effective communicator and public speaker.
Experience with collective impact as a process for social change.
Catalyst and contributor toward improved community capacity.
Customer service orientation and a desire to learn.
Strong writing skills.
Sturdy content knowledge in whole child health, early childhood, and K-12 education. Ability to apply research to practice in an effort to advance whole child health is desirable.
Sound financial management and business sustainability skills.
Strong background in fundraising.
Comfortable with the use of technology in various settings and a commitment to advancing technology to enhance the mission.
Ability to provide guidance and oversight for the integration of current and emerging technologies to enhance the CI mission.
Strategic thinker who can see the big picture and motivate staff and external stakeholders toward a common vision.
Ability to respect various viewpoints and unite people around a common goal.

Organization Overview
About Children's Institute: Children's Institute, Inc. (CI) is a not-for-profit 501(c) (3) organization with a 60 year history of academic and clinical research to seek out answers to questions and continuously improve efforts that support children's positive growth and development. Children's Institute is known as a center of excellence for the social and emotional health of children and offers diverse programs and resources. CI also provides a range of trainings, assessments, and services to support those who work with children. Over the years, Children's Institute has partnered with community agencies to further the wellbeing of children.
Mission: Children's Institute equips and supports those who work with children to ensure the success of every child.
Vision: By 2020, we will positively impact the social and emotional health of one million children.
Core Values: Children's Institute's core values include: Kids First, Collaboration, Research/Service Duality, Prevention, and Wellness.
Publications: Children's Institute's publications include: Agency and program newsletters, annual reports, and technical reports.
Office: Children's Institute's offices are located in the Village Gate: 274 N. Goodman St., Suite D103, Rochester, N.Y., 14607.
Web Presence: Children's Institute's website is located at www.childrensinstitute.net.
Board: Children's Institute's board consists of 22 members from diverse backgrounds. Board officers include:
Chair: Dr. James Lewis, III
First Vice Chair: Dianne Cooney-Miner, Ph.D., RN, CNS
Second Vice Chair: Todd A. Savage, Ph.D., NCSP
Secretary: Loisa Bennetto, Ph.D.
Treasurer: David Pieramico, MBA
Immediate Past Chair: Larry D. Perkins, Ph.D., MBA
Interested candidates may apply through the University of Rochester/Office of Human Resources: www.rochester.edu/faculty-recruiting/positions/show/7922
---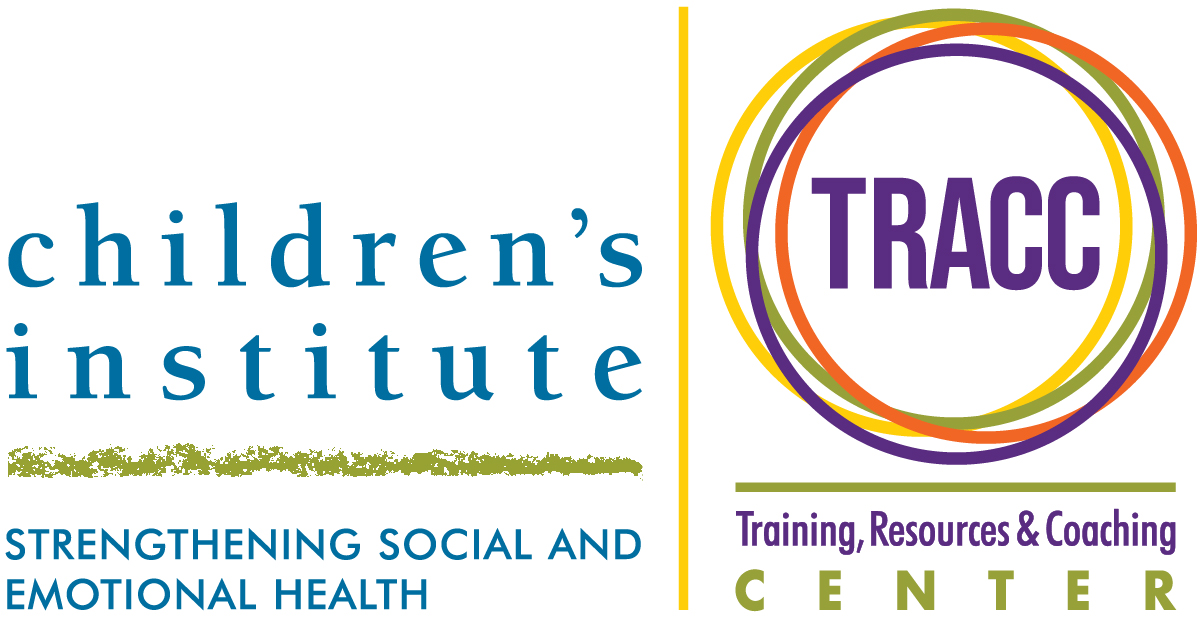 Project Coordinator, Training, Resources & Coaching Center (TRACC)
Primary Purpose
The Training, Resources & Coaching Center (TRACC) located at Children's Institute seeks a Project Coordinator to provide overall support for projects related to the promotion and advancement of whole child health by building the capacity of adults in child serving settings (school, early care and education, out-of-school-time, human services and health) in the greater Rochester region.
Reports to
Sr. Project Coordinator, TRACC
Position Description and Responsibilities
The Project Coordinator is responsible for assisting in all TRACC projects including supporting the Center's overall development, programs and services, and awareness building efforts. The Coordinator will have responsibilities such as, but not limited to, the following:
Help coordinate and deliver training, coaching, and consultation services for different settings on topics related to whole child health (e.g., early childhood, out-of-school-time programs, health, human services). (20%)
Participate in project work groups and carry out assigned activities. (15%)
Assist with managing projects including organizing meetings, managing communication and correspondence with district and program staff, monitoring project activities, proposal development, and reporting. (10%)
Identify and develop training and coaching resources, tools, and materials related to whole child health. (20%)
Assist with center communication plan, including newsletters, social media, and direct marketing. (15%)
Participate in community projects and activities, within Rochester and surrounding counties, which align with TRACC's mission. (10%)
Other duties as assigned. (10 %)

Requirements
Accomplished professional experience in one or more of the following settings: PK-8 schools, early childhood centers, out-of-school-time programs, human services. The ideal candidate will have the following experience, expertise, and skills:
Bachelor's degree in school psychology, social work, education, early childhood development, psychology, or related field or equivalent. A master's degree is preferred.
Excellent oral and written communication skills.
Substantial training/adult education experience.
Excellent organizational skills.
Knowledge of whole child health, especially evidence-based related curricula and practices.
Commitment to Children's Institute mission.
Experience working with diverse population.

Interested candidates may apply through the University of Rochester/Office of Human Resources: http://www.rochester.edu/working/hr/jobs/ (Job ID 212667)
We will begin reviewing resumes on January 18, 2018 until the position is filled.
---
Equal Employment Opportunity
Children's Institute is committed to equal employment opportunity for all persons regardless of race, religion, color, national origin or citizenship, ancestry, sex, gender, gender identity, gender expression, age, disability, sexual orientation, marital, military or veteran status, or any other status or characteristic protected by law.