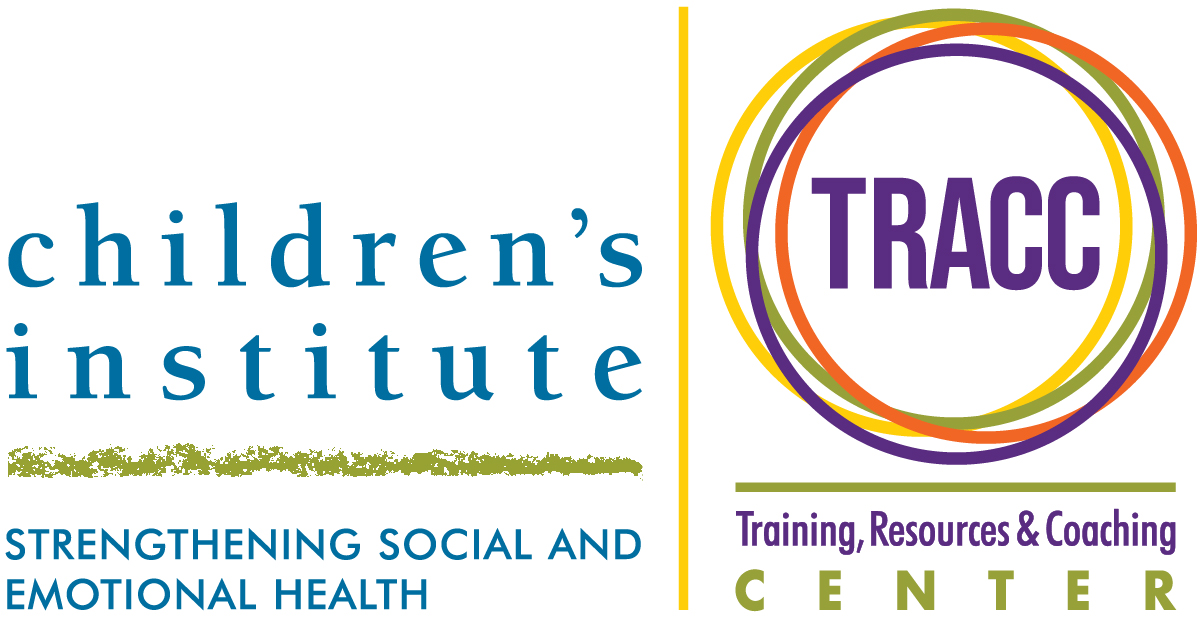 Project Coordinator, Training, Resources & Coaching Center (TRACC)
Primary Purpose
The Training, Resources & Coaching Center (TRACC) located at Children's Institute seeks a Project Coordinator to provide overall support for projects related to the promotion and advancement of whole child health by building the capacity of adults in child serving settings (school, early care and education, out-of-school-time, human services and health) in the greater Rochester region.
Reports to
Sr. Project Coordinator, TRACC
Position Description and Responsibilities
The Project Coordinator is responsible for assisting in all TRACC projects including supporting the Center's overall development, programs and services, and awareness building efforts. The Coordinator will have responsibilities such as, but not limited to, the following:
Help coordinate and deliver training, coaching, and consultation services for different settings on topics related to whole child health (e.g., early childhood, out-of-school-time programs, health, human services). (20%)
Participate in project work groups and carry out assigned activities. (15%)
Assist with managing projects including organizing meetings, managing communication and correspondence with district and program staff, monitoring project activities, proposal development, and reporting. (10%)
Identify and develop training and coaching resources, tools, and materials related to whole child health. (20%)
Assist with center communication plan, including newsletters, social media, and direct marketing. (15%)
Participate in community projects and activities, within Rochester and surrounding counties, which align with TRACC's mission. (10%)
Other duties as assigned. (10 %)

Requirements
Accomplished professional experience in one or more of the following settings: PK-8 schools, early childhood centers, out-of-school-time programs, human services. The ideal candidate will have the following experience, expertise, and skills:
Bachelor's degree in school psychology, social work, education, early childhood development, psychology, or related field or equivalent. A master's degree is preferred.
Excellent oral and written communication skills.
Substantial training/adult education experience.
Excellent organizational skills.
Knowledge of whole child health, especially evidence-based related curricula and practices.
Commitment to Children's Institute mission.
Experience working with diverse population.

Interested candidates may apply through the University of Rochester/Office of Human Resources: http://www.rochester.edu/working/hr/jobs/ (Job ID 212667)
We will begin reviewing resumes on January 18, 2018 until the position is filled.
Position Summary:
Children's Institute, a non-profit organization affiliated with the University of Rochester, seeks qualified individuals to provide high quality training to various child-serving audiences (i.e., teachers, early education professionals, youth workers) on an as needed basis. Content areas may include social emotional learning, play therapy, early childhood development and/or assessment. Must have strong training background with ability to engage varied audiences, deliver content effectively with the goal of skill transfer and retention, and maintain high levels of professionalism and courtesy, while supporting the overarching mission of emotional, behavioral, and cognitive support of children. Background in emotionally responsive skill development and practice preferred. Applicant will have to be open to continuous improvement and demonstrate flexibility in scheduling, workload, travel, and ability to work with members of different teams/projects. Ideal candidate will be involved in developing, as well as delivering, trainings.
Responsibilities:
Deliver trainings, workshops, conference sessions, and coaching based on Children's Institute protocol across various projects and programs, including the Social and Emotional Learning Center, Primary Project, and the RECAP early childhood assessment.
Expand research base and knowledge of content areas to align with current educational trends and practices.
Present a professional image and message as a representative of Children's Institute.
Attend planning meetings as needed.
Ensure that training participants complete an evaluation for reflection. Use feedback to improve upon training content and delivery skills as warranted.

Qualifications:
Bachelor's degree with background in education, social work, early childhood education, or social emotional learning, youth development, or an equivalent combination of education and experience.
Effective communication and interpersonal skills.
Experience in teaching, training, or professional development preferred.
Open and collaborative style for teamwork and cooperation.
Consistent and continual support of Children's Institute mission to serve, support, and nurture all children.

Please submit resumes to:
dbreitung [at] childrensinstitute.net (Dawn Breitung)
Senior Project Coordinator, TRACC
Children's Institute
274 N. Goodman Street, Suite D103
Rochester, NY 14607
(585) 295-1000, ext. 255
---
Equal Employment Opportunity
Children's Institute is committed to equal employment opportunity for all persons regardless of race, religion, color, national origin or citizenship, ancestry, sex, gender, gender identity, gender expression, age, disability, sexual orientation, marital, military or veteran status, or any other status or characteristic protected by law.