How Do I Make Sure I'm Not Raising the Next Amy Cooper – A Discussion Between embracerace Staff and Dr. Jennifer Harvey – Webinar Discussion Guide
15 July 2020 |
I can't count the number of conversations I have had with people about race and racial justice issues over the course of my career - white people, Black people, Latino people, multi-racial people, friends, students, teachers, co-workers, my family, my students' families, neighbors, strangers on the bus, etc., but I can probably count on one hand the number of times I have had conversations with white parents who really wanted to know how to talk to their children about race.
Until now.
In response to the recent horrific killings of Ahmaud Arbery, Breonna Tayler, and George Floyd and in response to the Amy Cooper/Christian Cooper racial incident in Central Park, New York, white parents, more than I have ever seen want to know how to talk to their children about race and the current racial justice movement in our country. While what I am seeing is one person's limited experience, I do feel it reflects an important social awareness that is awakening in so many of us.
Experts have responded to families in incredible ways. Embracerace.org offered an excellent webinar the week of June 1: "How do I make sure I'm not raising the next 'Amy Cooper'?"
We highly recommend watching it or reading through the provided transcript, not because it has all the right answers, but because it's a strong place to start. No one has all of the right answers for how to talk to your children/students about race, but we know that not talking about race is no longer an option.
This webinar will support you in starting the conversation if this is new to you. This will help you to continue the conversation and work through the additional challenges of the present moment if it is not.
To help guide discussion and processing, we developed a discussion guide to use after viewing this webinar. Some questions may stretch your thinking, while others may help you clarify your current thinking.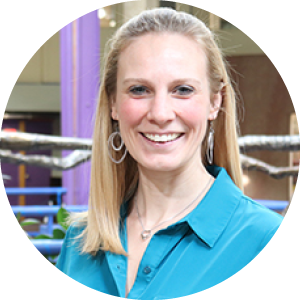 -Andrea Bertucci, M.Ed.
Training Manager, Whole Child Connection