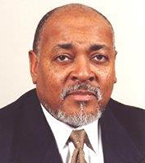 Dr. James Lewis, III
Consulting School Psychologist, Brandywine Central School District, Wilmington, DE
Chair; board member since 2006
Committee(s): Executive-Chair, Nominating, Development/Strategic Planning
Dr. James Lewis, III, received his Psy.D. in Pediatric Clinical Neuropsychology from Central Michigan University and holds Masters degrees in Psychology and Clinical Psychology from Howard University. Currently, he serves as a Consulting School Psychologist at Brandywine Central School District, Wilmington, DE. Previously, Dr. Lewis worked as Consulting School Psychologist, ProCare Therapy, Santa Rosa City Schools, Santa Rosa, CA and Consulting Director of Youth Programs at Lakeview Neuro-Rehabilitation Center. Dr. Lewis also worked as a consultant for North Star Sports, owner of North Star Neuropsychological, and Transformational Leadership Consultant for Community Action Agencies. In the past, he spent 10 years as the Chief Executive Training Consultant for New Opportunities, Inc. in Waterbury, CT, and seven years as the Chief Operating Officer for the National Center for Children Exposed to Violence at Yale University School of Medicine.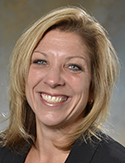 Melissa M. Goodwin, Ph.D.
Associate Professor and Chair, Department of Psychology, St. John Fisher College, Rochester, NY
Second Vice-Chair; board member since 2017
Committee(s): Executive, Nominating, Racial & Social Equity
Melissa Goodwin earned her Ph.D. in Human Development from the University of Maryland. She is Associate Professor and Chair of the Department of Psychology at St. John Fisher College in Rochester, NY, where she has been on faculty since 2007. She has written journal articles and given national presentations on her original research focus of child temperament in the investigation of child socio-emotional development. In addition to chair, Melissa has served on various committees and task forces, as well as two strategic planning committees. She also served as the Director of Student Academic Success at the College. Upon entering Higher Education Administration, Melissa's focus shifted to student success - specifically, what can we learn from students who do not persist through college about how we can better serve student's needs. Her emergent area of interest is infusing mindfulness and contemplative practices in classroom and educational settings to help students succeed in college.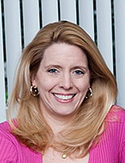 Loisa Bennetto, Ph.D.
Associate Professor and Chair of the Department of Clinical and Social Sciences in Psychology, University of Rochester
Secretary; board member since 2016
Committee(s): Executive, Development/Strategic Planning–Co-Chair
Loisa Bennetto is Associate Professor and Chair of the Department of Clinical and Social Sciences in Psychology at the University of Rochester. She received her BA in Psychology from Yale University in 1988, and her Ph.D. in Clinical Child Psychology from the University of Denver in 1999. She then joined the faculty at the University of Rochester, where she has served as Director of the Clinical Psychology Doctoral Program from 2007-2010, and Department Chair since 2010. Dr. Bennetto's program of research examines the neurocognitive bases of autism spectrum disorder with a particular focus on differences in basic sensory processing and how these differences impact children's ability to communicate and function effectively in their day-to-day lives. Dr. Bennetto also teaches and mentors students at the graduate and undergraduate levels.
Larry D. Perkins, Ph.D., MBA
Consultant, Perkins Group Management Consulting; Adviser to the Board, The Wharton School of Business, University of Pennsylvania
Immediate Past Chair; board member since 2006
Committee(s): Executive, Nominating, COMET Board Representative
Larry D. Perkins is a management consultant with extensive experience and track record of helping leadership teams sharpen its focus on value creation, achieve winning performance, develop innovative strategies, and build management capabilities to maximize value. Larry's functional expertise is in areas such as business strategy, operational excellence, financial performance improvement, business model innovation, and supply chain efficiency. Larry also bring prior management experience from firms such as Xerox Corporation and Procter and Gamble.
---

Renu Bora, MIMS, MA
Technology and Data Consultant
Board member since 2021
Committee(s): Development/Strategic Planning
Renu Bora has a Masters in Information Management and Systems (MIMS) from the University of California, Berkeley in Data Science, and an MA in English from Duke University where he studied Cultural Theory while teaching and researching specifically the topic of texture. In addition to designing and delivering data services, he designs, delivers, and integrates software, systems, and solutions, combining multidisciplinary approaches and managing cross-functional teams. He has been an entrepreneur, worked with open-source software communities, and published articles for business, technical, and academic audiences. Clients have included: TreePeople, COPE Health Solutions, RAND Corporation, Stanford University, Alzheimer's Association, New York Power Authority, Southern California Institute of Architecture, Nissan, and Women in Health Administration of Southern California.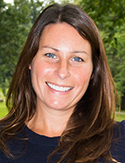 Erin Graupman, MBA, BSN, RN
Coordinator of Student Health Services, Rochester City School District
Board member since 2020
Committee(s): Development/Strategic Planning
Erin Graupman is the District Coordinator of Student Health Services for the Rochester City School District. She has worked in the District since 2004 in multiple roles. Erin received her Bachelors in Science in Nursing from SUNY Brockport and her Masters in Business Administration with a focus on healthcare administration from Western Governors University. Erin has experience working with several healthcare systems in our area. She serves on the Board of Health for Monroe County and actively works with many community partners to improve healthcare access for children in the Rochester community.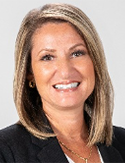 Jill A. Graziano, RN, BSN, MBA
Vice President, Behavioral Health, Rochester Regional Health
Board member since 2020
Committee(s): Finance
Jill Graziano is the Senior Vice President of Extended Care at Rochester Regional Health which includes over 900 long term care beds, Homecare, Hospice and Home Infusion and a Program of All Inclusive Care for the Elderly (PACE). Prior to this role, she was the senior leader of Rochester Regional Health's Behavioral Health division. Jill has been a health care professional for 20+ years. She completed her undergraduate degree in nursing at SUNY Brockport and her MBA from the University of Rochester's Simon Business School.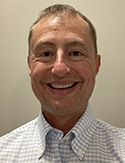 Jason Hammer
Executive Director of LifeResults
Board member since 2022
Committee(s): Development/Strategic Planning
Jason Hammer is the Executive Director of LifeResults, an organization in service to people in our community, country, and the world, whose mission is "To create an environment of greater awareness - to teach tools for mindfulness, empowerment, and intentionality so people can live their personal vision – fostering happiness, satisfaction, and excitement for life making positive impact in their world." LifeResults delivers experiential learning courses that inspire personal growth and transformation and develop leadership. Jason has a BSBA with a focus in Management/Psychology Minor from Villanova University, and a variety of professional certificates including Cornell University's Financial Success for Nonprofits Certificate and Villanova University's Project Management Certificate. Before LifeResults, Jason, a fifth-generation family member, worked at Hammer Packaging in Rochester NY in a number of positions, understanding every aspect of the business with a 'people first' focus. How management decisions impacted the staff at Hammer Packaging was as much a concern for him as bottom-line profits. As VP of Manufacturing, he oversaw all the operations and manufacturing components of Hammer Packaging with a primary focus on leadership and supply chain management. He worked to identify new and innovative plant efficiency and quality solutions, advancing Hammer Packaging in technology and operations. Since leaving the family business in June 2022, his work is now focused on inspiring and helping others learn and grow, and create joy and peace, all based on a foundation of empathy, understanding, and love. He has a Meditation and Mindfulness Teacher Training Certificate from the School of Positive Transformation, New Warrior Training Adventure from the Mankind Project, a Certificate in Energy Medicine from Allegra Learning Solutions, and has participated in LifeResults and Leadership Rochester learning experiences. Outside of work, Jason volunteers with multiple organizations, including serving almost 10 years on the board of advisors for Junior Achievement of Central Upstate New York. His passion and mission are focused on service to organizations that support our community's children such as Center for Youth, Golisano Children's Hospital, Ronald McDonald House, Wilmot Cancer Center, March of Dimes, and Victor Little League. Jason gains balance and joy from spending time with his two amazing kids, hiking, kayaking, meditating, and boating on the Finger Lakes.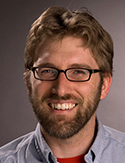 Christopher Homan, Ph.D.
Associate Professor, Department of Computer Science, RIT
Board member since 2022
Committee(s): Audit
Christopher Homan is an Associate Professor of Computer Science at Rochester Institute of Technology. A native of Jamestown, NY, Dr. Homan received his A.B. in mathematics from Cornell in 1992 and Ph.D. in computer science in 2003 from the University of Rochester, including internships at Compaq Research and Los Alamos National Laboratories. He has been funded by the National Science Foundation, the National Institute of Health, the American Foundation for Suicide Prevention, and private sources. He is the author or co-author of over fifty peer-reviewed publications. His research focuses on problems of fairness, bias, and representation in a number of different settings, including theoretical computer science, complex systems, computer-mediated randomized control trials, community-based -participatory research, and machine learning. His earliest work applied complexity theory to ranked-choice voting systems and complex systems. He later collaborated with social psychologists on a system for controlling in the topology of a communication network among study participants in randomized control trials. It was used to study the impact of network topology on rumor formation. He later applied network science to study social networks, which led to new methods for recruiting study participants from hidden, underrepresented populations that are resistant to traditional survey methods, among other things. His current work, which came from a community-based participatory research group that he belonged to for five years, focuses on machine learning problems with multiple solutions, particularly where different subpopulations have distinct preferences for which solutions are best. Such problems are common in settings such as machine translation, offensive language recognition, language complexity recognition, public health surveillance, and many others.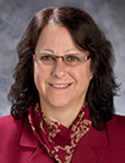 Amy V. Kahn, MBA, SPHR
Former Vice President for Human Resources, Action for a Better Community, Rochester, NY
Board member since 2016
Committee(s): Executive, Nominating-Chair, Racial & Social Equity
Amy V. Kahn holds an MBA and BA in Organizational Communication from the State University of New York at Buffalo. Amy was previously at Action for a Better Community, Inc. as VP of Human Resources, The College at Brockport/State University of New York as Director of Human Resources, Constellation Brands, Inc., FUSION as HR/Talent Lead, and GateHouse Media, Inc. as Director of Human Resources. She was previously a Board Member for Genesee Valley Society for Human Resources Management, Jewish Family Service, Hillel of Rochester Area Colleges, and currently serves on the Human Resources Committee at Temple B'rith Kodesh.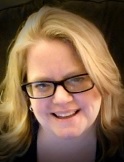 Victoria Kane, JD
Director of Compliance, BlueCrew; Faculty, NLU, Kendall College Schools of Business & Hospitality
Board member since 2021
Committee(s): Audit, COMET Board Representative
Victoria Kane is Counsel & Compliance Director for a start-up tech firm responsible for development and implementation of best management practices for risk management and legal compliance. Previously, she held the position of Area Director of Labor Relations and Integration for Portfolio Hotels & Resorts, located in Los Angeles. As both in-house and outside legal counsel, Victoria Kane has represented employers, management, boards of directors, and owners across a variety of industries, focusing on the public marketplace such as: Hospitality, food service, technology, education, political and charitable non-profit group.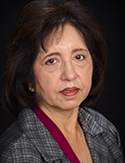 Kripal K. Mehta, Ph.D.
Clinical Child Psychologist, NYS Office of Mental Health – Retired; Partner, Indus Companies
Board member since 2010
Committee(s): Development/Strategic Planning
Kripal K. Mehta practiced clinical psychology for more than 30 years for the NYS Office of Mental Health, working with emotionally disturbed and developmentally handicapped children at Rochester Psychiatric Center and Newark Development Center. She conducted teaching rounds, workshops for patients' families, and in-service teaching for the staff in the area of child development, learning and behavior therapies, crisis intervention, and parenting and behavior management techniques. She has served on many committees including education and training, credentials, and privileging for JCAHO. She also was the chairperson of the committee on Special Education. Kripal volunteers with Saathi of Rochester and Compeer Rochester, Inc. Kripal's business interests include serving on the board of directors of Indus Companies.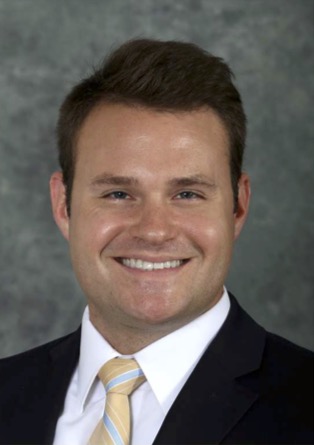 Joseph W. Milks, JD, CSM
Chief Compliance Officer
Board member since 2023
Joseph began his academic career at Tulane University in New Orleans, LA where he majored in the Legal, Ethical, and Regulatory of Business. Thereafter, he completed his undergraduate degree at the University of Rochester in Rochester, NY obtaining a degree in Clinical Psychology and Statistics. Upon graduation, Joseph enrolled in the Doctorate program at Florida Coastal School of Law in Jacksonville, FL. He received his Juris Doctor in 2014, returning to Buffalo, NY to work in the Banking Industry as a Compliance Specialist. Joseph then accepted a position with M&T Bank as Vice President, Wealth Fiduciary Advisor where he worked with individual, corporate, and charitable Trusts. He most recently engaged with a local accounts receivable management company as Chief Compliance Officer while providing consulting services to various nationwide consulting groups on matters ranging from Wealth Administration to Regulatory Compliance. Joseph is the proud uncle of six nieces and nephews and enjoys playing tennis, gardening, and piano in his spare time.

Amy McDonald, MS, CHWP
Director of UHS Health Promotion, University of Rochester
Board member since 2023
Amy McDonald is the Director of the Health Promotion Office in University Health Service at the University of Rochester. During the past fifteen years, she has created, developed, implemented, and evaluated health education and health promotion programs for the corporate and higher education sectors. Her areas of expertise include strategic planning and program development, as well as the topics of mental well-being and mindfulness meditation. Amy is passionate about advancing a comprehensive, inclusive, and progressive student well-being model which creates the conditions for students to flourish. Her work moves beyond traditional approaches of influencing individual behavior towards systems level and environmental strategies that influence the well-being of the whole campus culture. Amy has a BA in Brain and Cognitive Science from the University of Rochester and an MS in Leadership in Healthcare Systems with a focus on Health Promotion and Education from the University of Rochester's School of Nursing. She is a certified Koru Mindfulness Teacher, Level II Reiki practitioner, completed her College Health and Wellness Professional certificate from the American College Health Association (ACHA), and completed a certificate program for Executive Women in Leadership from Cornell University.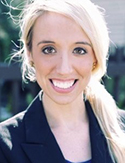 Allison Pletzer Willems
Senior Director of Educational Resources, ProCare Therapy Inc.
Board member since 2021
Committee(s): Development/Strategic Planning
Allison Pletzer Willems received her BA from Tulane University where she graduated with a double major in English and Gender Studies. Since 2013, Allison has served as a Senior Director of Educational Resources for ProCare Therapy. In this role, Allison partners with school districts nationwide to address critical shortages of school-based professionals. She works hand in hand with some of the largest districts in the US, providing both onsite and virtual services. Additionally, she serves as a resource and an advocate for the highly qualified school therapists she employs. Allison currently resides in Indianapolis where she enjoys spending time with her husband and their two young daughters.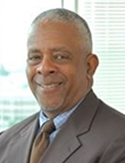 Ronald N. Roberts, MS
SNAP Program Director, State of Connecticut Department of Social Services – Retired
Board member since 2016
Committee(s): Executive, Audit-Chair, Development/Strategic Planning, Racial & Social Equity
Ronald N. Roberts recently retired from the State of Connecticut Department of Social Services where he was the SNAP Program Director. He has held various roles within the Department of Social Services since 1988 including Regional Administrator and Operations Manager. Ron's community involvement includes President of the Stamford Alumni Kappa Foundation as well as past roles with the United Way of Stamford, Stamford Hospital, and Young Fathers Program Coordinator.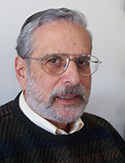 Richard A. Schwartz, MS
Optical Engineer, Xerox Corporation – Retired
Board member since 2008
Committee(s): Finance
Richard Schwartz offers a wealth of community activism and philanthropic expertise to the Board of Directors. An optical engineer at Xerox Corporation for 30 years, Richard has been a board member and chaired numerous committees for a host of service organizations in the Rochester community including Rochester Area Community Foundation, the Grantmakers Forum of New York, the Greater Rochester After-School Alliance (GRASA), Horizons at Harley Student Enrichment Program, Friends of Progressive Neighborhood Federal Credit Union, Rural Opportunities, Inc., and Wilson Commencement Park. His volunteerism also extends to the First Unitarian Church of Rochester, where he is a member, and to his alma mater, the University of Rochester.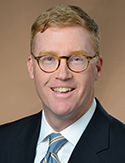 James M. Sperry, Ph.D., MBA
Managing Director & Senior Vice President, Tompkins Financial Advisors; Centra Financial Group, Investment Advisor Representative
Board member since 2020
Committee(s): Finance
Jim Sperry is a Senior Vice President and Managing Director for Tompkins Financial Advisors which serves families, executives, and business owners to help them protect and grow their assets, transition their businesses, and secure their legacies. He is responsible for establishing and executing the wealth management strategy for Tompkins Financial in its western New York region. Jim formerly served on the Board of Directors of The Volunteers of America, ultimately serving as its Board Chair. He earned his BA from Williams College; his Ph.D. in engineering from Duke University, and his MBA from the Simon Graduate School of Business Administration at the University of Rochester.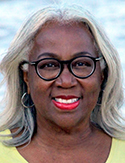 Kathleen Washington, MBA
Adjunct Professor, Simon School of Business, University of Rochester - Entrepreneurship and International Studies
Board member since 2021
Committee(s): Nominating
Kate Washington, MBA, is a seasoned entrepreneur and business strategist with experience in driving growth for small to mid-cap businesses. She is the former CEO of OWN Rochester following her role as the Deputy Commissioner of Neighborhood and Business Development for the City of Rochester and Managing Director of Enterprise Solutions International, a Management Consulting Firm. Kate is an Adjunct Professor at Simon School of Business at the University of Rochester teaching entrepreneurship and experiential learning courses through an equity lens. She currently develops International Experiential Learning opportunities and teaches the immersion course for MBA students in South Africa. She is an artist who enjoys playing music and performing in theater.
Richard Fischer, JD
Honorary Member
Ann Marie White, Ed.D.
Executive Director
Barbara J. Purvis
Advisor, Finance Committee