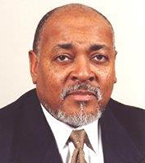 James Lewis, III, Psy.D.
Consulting Psychologist, ConVal School District, Division of Special Education, Peterborough, NH
Chair; board member since 2006
Committee(s): Executive-Chair, Nominating, Strategic Planning
James Lewis, III, received his Psy.D. in Pediatric Clinical Neuropsychology from Central Michigan University and holds Masters degrees in Psychology and Clinical Psychology from Howard University. Currently, he serves as Consulting School Psychologist, Brandywine Central School District, Wilmington, DE. Previously, Dr. Lewis worked as Consulting School Psychologist, ProCare Therapy, Santa Rosa City Schools, Santa Rosa, CA and Consulting Director of Youth Programs at Lakeview Neuro-Rehabilitation Center. Dr. Lewis also worked as a consultant for North Star Sports, owner of North Star Neuropsychologial, and Transformational Leadership Consultant for Community Action Agencies. In the past, he spent 10 years as the Chief Executive Training Consultant for New Opportunities, Inc. in Waterbury, CT and seven years at the Chief Operating Officer for the National Center for Children Exposed to Violence at Yale University School of Medicine.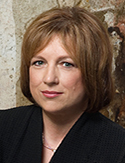 Dianne Cooney Miner, Ph.D., RN, FAAN
Dean, Wegmans School of Nursing, St. John Fisher College
First Vice Chair; board member since 2013
Committee(s): Executive, Nominating
Dianne Cooney Miner currently serves as the Founding Dean of the Wegmans School of Nursing at St. John Fisher College. After earning her Diploma in Nursing at Crouse-Irving Memorial Hospital School of Nursing in Syracuse, Diane pursued a Bachelor's at Syracuse University and then a Master of Science in Nursing from Binghamton University and a Doctor of Philosophy in Nursing from Adelphi University in Garden City, NY. Dianne has a distinguished record as an educator, researcher, and author and was a finalist for the 2012 Athena Women's Leadership Award. She is a Fellow of the American Academy of Nursing and currently serves as a member of the Board of Directors at The Children's Agenda, the Board of Trustees of F.F. Thompson Health System in Canandaigua, NY, and the Steering Committee of the New York State Workforce Institute for Nursing.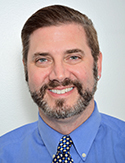 Todd A. Savage, Ph.D., NCSP
Associate Professor of School Psychology, Department of Counseling and School Psychology, College of Education & Professional Studies, University of Wisconsin-River Falls (UWRF)
Second Vice Chair; board member since 2018
Committee(s): Executive, Strategic Planning
A first-generation college student, Todd earned his bachelor degree in psychology from the University of Minnesota and went on to earn master, educational specialist, and doctorate degrees in school psychology from the University of Kentucky, after having completed a pre-doctoral internship in the Omaha (NE) Public Schools. Todd taught at the University of Kentucky for two years before securing his first faculty position in school psychology at New Mexico State University in Las Cruces, New Mexico; he has been in his current position at UWRF since 2008. Todd has held several leadership positions in the National Association for School Psychologists (NASP), a 25,000-member strong professional organization, eventually serving as its 47th president during 2015-2016. Throughout his career, Todd has engaged in scholarly and service activities in the areas of culturally-responsive practice; school safety and crisis prevention, preparedness, and intervention; and sexual orientation and gender diversity matters in education. Outside of his career, Todd's greatest source of pride is his family, including his wonderful, teenage son.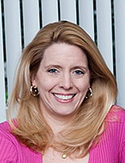 Loisa Bennetto, Ph.D.
Associate Professor and Chair of the Department of Clinical and Social Sciences in Psychology, University of Rochester
Secretary; board member since 2016
Committee(s): Executive, Strategic Planning-Co-Chair
Loisa Bennetto is Associate Professor and Chair of the Department of Clinical and Social Sciences in Psychology at the University of Rochester. She received her BA in Psychology from Yale University in 1988, and her Ph.D. in Clinical Child Psychology from the University of Denver in 1999. She then joined the faculty at the University of Rochester, where she has served as Director of the Clinical Psychology Doctoral Program from 2007-2010, and Department Chair since 2010. Dr. Bennetto's program of research examines the neurocognitive bases of autism spectrum disorder with a particular focus on differences in basic sensory processing and how these differences impact children's ability to communicate and function effectively in their day-to-day lives. Dr. Bennetto also teaches and mentors students at the graduate and undergraduate levels.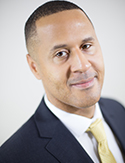 Ruperto Montero, MBA, CPA
Chief Financial Officer, Ibero American Action League
Treasurer; Board member since 2018
Committee(s): Executive, Finance-Chair, Audit
Ruperto Montero received a BS in Business Administration and Accounting at the Interamerican University in San Juan, PR, followed by an MBA in Health Science Management at the University of Rochester Simon Business School. He is currently the Chief Financial Officer at Ibero, a social services agency established in 1968 that has divisions focused on children, youth, family, developmental disabilities, and emergency services. Prior to this, Ruperto worked as a senior accountant at the University of Rochester and Rochester Regional Health System. He has previously been a board member with the Puerto Rican Youth Development and Resource Center in Rochester.
Larry D. Perkins, Ph.D., MBA
Consultant, Perkins Group Management Consulting; Adviser to the Board, The Wharton School of Business, University of Pennsylvania
Immediate Past Chair; board member since 2006
Committee(s): Executive, Nominating
Larry D. Perkins is a management consultant with extensive experience and track record of helping leadership teams sharpen its focus on value creation, achieve winning performance, develop innovative strategies, and build management capabilities to maximize value. Larry's functional expertise is in areas such as business strategy, operational excellence, financial performance improvement, business model innovation, and supply chain efficiency. Larry also bring prior management experience from firms such as Xerox Corporation and Procter and Gamble.
---
Bert A. Bunyan, JD.
New York State Supreme Court Justice – Retired
Board member since 2000
Committee(s): Strategic Planning
The Honorable Bert A. Bunyan, a retired Supreme Court Justice in New York City, brings his warmth and ease with people to our governing body. His professional experience includes working as a teacher, social worker, military officer, and marketing representative. After attending law school, he began a prominent career as a trial attorney and then as a judge for the Workers' Compensation Board. Since 1996, when he was elected as a Civil Court Judge, he has presided over all phases of civil and criminal court cases. In 2002, he was elected to the New York State Supreme Court, where he currently presides principally over medical malpractice cases.
Children are a big part of Justice Bunyan's life; he has two college age boys, and five grandchildren from a grown daughter. His role as a parent and grandparent, combined with his professional experience, has taught him the importance of identifying and working with children at risk and the total health of the child. Justice Bunyan has good feelings about Primary Project and Rochester, and we welcome his presence on our board.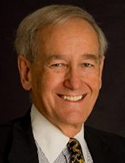 Dennis M. DeLeo, JD
President, Venture Jobs Foundation; Senior Partner, Trillium Group
Board member since 2015
Committee(s): Finance
Dennis M. DeLeo holds a BA from the University of Rochester, a JD from the University of Chicago Law School, and completed the Advanced Management Program at the Harvard University Graduate School of Business. Denny is currently President of the Venture Jobs Foundation and a Senior Partner at Trillium Group, which he co-founded in 1997. Trillium is a Rochester-based venture capital and private equity firm. Prior to founding Trillium Group, he was employed by Eastman Kodak Company, initially in the corporate legal division followed by executive assignments in technology development and operations. He also served as President and CEO of Eastman Technology, Inc., a Kodak subsidiary formed to launch businesses based on leading-edge technologies.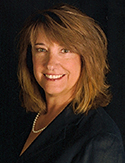 Donna DePeters, M.Ed.
Teacher, Greece Central School District – Retired; Director, West Irondequoit Foundation Board of Directors
Board member since 2009
Committee(s): Development, Audit
Donna DePeters has been associated with the field of education for over 30 years and brings a wealth of knowledge and experience in education and literacy to our Board. Donna taught elementary grades in the Greece Central School district for over 30 years and helped to establish Odyssey Academy, Greece's 6-12 grade school of choice, which has received national recognition. She was a district trainer in writing workshop models and has presented at educational conferences across the state, as well as at numerous colleges and public schools. Retired from teaching, Donna enjoys this opportunity to be involved in volunteer activities. She serves on the Policy Committee for Mayor Robert Duffy's Literacy Initiative and has volunteered with Children's Institute and Rochester ChildFirst Network. She has also assisted with literacy projects at the Buffalo Bills training camp at St. John Fisher College and enjoys substitute teaching.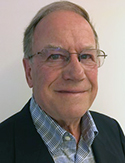 Daniel H. Draper
Director of Marketing-Business Imaging European Region, London, UK, Eastman Kodak – Retired
Board member since 2018
Committee(s): Finance, Development
Dan Draper received a BS in Mechanical Engineering from Michigan Technological University and then moved to Rochester to join Eastman Kodak. Over the next 28 years he held a number of domestic and international technical, marketing, and general management positions. Since retiring from Kodak he has been a consultant serving a number of firms and not-for-profits both locally and around the globe.
For the past nine years he has dedicated much of his time to Children's Institute where he's provided guidance to the staff and been influential in the formation of COMET Informatics, LLC, a web-based information system that facilitates conducting assessments for children, programs, and organizations. He has served as President of COMET's Board and continues to serve as Treasurer. Married for 48 years, Dan and his wife Mary enjoy spending time with their children and grandchildren who live in Maine and Montana.
Joseph R. Foppoli, MBA
Owner/ COO of Christopher Creek Winery and Benevolo Wines in Healdsburg and Napa, CA
Board member since 2016
Committee(s): Development
Joseph R. Foppoli holds a BA from Sonoma State University and an MBA from the Dominican University of California. He is owner/COO of Christopher Creek Winery and Benevolo Wines in Healdsburg and Napa, CA. He previously was a partner in FFTV Import and Export in Vitorio, ES, Brazil and managed exporting and distribution of wine throughout Brazil. Other experience includes a production supervisor for Think Films in San Francisco, CA.
Melissa M. Goodwin, Ph.D.
Associate Professor, Department of Psychology, St. John Fisher College, Rochester, NY
Board member since 2017
Committee(s): Executive, Development-Chair
Melissa Ghera earned her Ph.D. in Human Development from the University of Maryland. She is Associate Professor and Chair of the Department of Psychology at St. John Fisher College in Rochester, NY, where she has been on faculty since 2007. She has written journal articles and given national presentations on her original research focus of child temperament in the investigation of child socio-emotional development. In addition to chair, Melissa has served on various committees and task forces, as well as two strategic planning committees. She also served as the Director of Student Academic Success at the College. Upon entering Higher Education Administration, Melissa's focus shifted to student success - specifically, what can we learn from students who do not persist through college about how we can better serve student's needs. Her emergent area of interest is infusing mindfulness and contemplative practices in classroom and educational settings to help students succeed in college.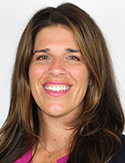 Mira Greenland
Senior Vice President, Strategic Accounts, CareerArc, Marlboro, MA
Board member since 2017
Committee(s): Development
Mira Greenland has been working in the talent acquisition space for fifteen years. While earning a decade's worth of recruiting experience at Green Hills Software in Santa Barbara, CA, Greenland operated at various levels of HR management including serving as Director of Technical Recruiting and Director, Corporate Well Being, solving corporate-wide HR problems in collaboration with the CEO for the leading software company.
As Senior Vice President of Strategic Accounts at CareerArc, Greenland shares her passion for providing companies and HR professionals the proper tools to compete in modern recruitment. Her unique combination of sales expertise and deep HR industry knowledge enables her to drive significant value for CareerArc's Fortune 1000 enterprises by collaborating with HR executives to help them maximize their return on employer branding.
She received her Bachelor of Science degree from the University of Connecticut.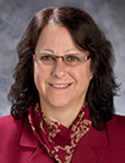 Amy V. Kahn, MBA, SPHR
Vice President for Human Resources, Action for a Better Community, Rochester, NY
Board member since 2016
Committee(s): Executive, Nominating-Chair
Amy V. Kahn holds an MBA and BA in Organizational Communication from the State University of New York at Buffalo. She has been with Action for a Better Community, Inc. as the VP of Human Resources for the past year. Amy was previously at The College at Brockport/State University of New York as Director of Human Resources, Constellation Brands, Inc., FUSION as HR/Talent Lead, and GateHouse Media, Inc. as Director of Human Resources. She was previously a Board Member for Genesee Valley Society for Human Resources Management, Jewish Family Service, Hillel of Rochester Area Colleges, and currently serves on the Human Resources Committee at Temple B'rith Kodesh.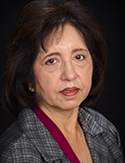 Kripal K. Mehta, Ph.D.
Clinical Child Psychologist, NYS Office of Mental Health – Retired; Partner, Indus Companies
Board member since 2010
Committee(s): Development
Kripal K. Mehta practiced clinical psychology for more than 30 years for the NYS Office of Mental Health, working with emotionally disturbed and developmentally handicapped children at Rochester Psychiatric Center and Newark Development Center. She conducted teaching rounds, workshops for patients' families, and in-service teaching for the staff in the area of child development, learning and behavior therapies, crisis intervention, and parenting and behavior management techniques. She has served on many committees including education and training, credentials, and privileging for JCAHO. She also was the chairperson of the committee on Special Education. Kripal volunteers with Saathi of Rochester and Compeer Rochester, Inc. Kripal's business interests include serving on the board of directors of Indus Companies.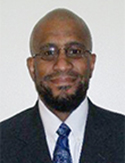 Rashid Muhammad, Ed.D.
Director of Operations, Rochester-Monroe Anti-Poverty Initiative (RMAPI); United States Air Force Officer – Retired
Board member since 2016
Committee(s): Strategic Planning–Co-Chair
Rashid Muhammad received a BGS in Geography from the University of Nebraska at Omaha, a MA in Management from Webster University, and an Ed.D. (Executive Leadership) at St. John Fisher College. He is currently the Director of Operations at the Rochester-Monroe Anti-Poverty Initiative. Previously, he was a Senior Engineering Manager at Harris Corporation Space and Intelligence Systems Division. Rashid is involved in the community as a Chair and Panel Member for the Commission on Jewish-Muslim Understanding. He was previously a Board Member and Consultant at M.K.Gandhi Institute for Nonviolence. Rashid served in the United States Air Force from 1982-2003 as an Operations and Military Intelligence Officer in military field units, headquarters, and government agencies in multiple domestic and overseas locations with a distinguished record of achievement over his 20+ year military career.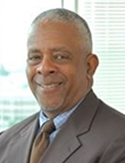 Ronald N. Roberts, MS
SNAP Program Director, State of Connecticut Department of Social Services – Retired
Board member since 2016
Committee(s): Strategic Planning, Audit
Ronald N. Roberts recently retired from the State of Connecticut Department of Social Services where he was the SNAP Program Director. He has held various roles within the Department of Social Services since 1988 including Regional Administrator and Operations Manager. Ron's community involvement includes President of the Stamford Alumni Kappa Foundation as well as past roles with the United Way of Stamford, Stamford Hospital, and Young Fathers Program Coordinator.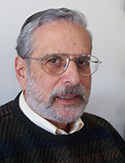 Richard A. Schwartz, MS
Optical Engineer, Xerox Corporation – Retired
Board member since 2008
Committee(s): Executive, Audit–Chair, Development, Finance
Richard Schwartz offers a wealth of community activism and philanthropic expertise to the Board of Directors. An optical engineer at Xerox Corporation for 30 years, Richard has been a board member and chaired numerous committees for a host of service organizations in the Rochester community including Rochester Area Community Foundation, the Grantmakers Forum of New York, the Greater Rochester After-School Alliance (GRASA), Horizons at Harley Student Enrichment Program, Friends of Progressive Neighborhood Federal Credit Union, Rural Opportunities, Inc., and Wilson Commencement Park. His volunteerism also extends to the First Unitarian Church of Rochester, where he is a member, and to his alma mater, the University of Rochester.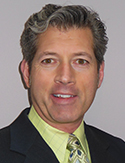 Robert M. Ulliman, M.Ed.
Director of Planning, Office of the Deputy Superintendent of Administration, RCSD
Board member since 2014
Committee(s): Strategic Planning
Robert M. Ulliman graduated from Nazareth College and received his Masters in Education there. He completed a graduate program in School Administration and Supervision from Canisius College in Buffalo. Rob currently holds the position of Director of Planning within the Office of Deputy Superintendent of Administration for the Rochester City School District. Rob is a member of the Association of Supervisors and Administrators (ASAR) and the School Administrators Association of New York State (SAANYS).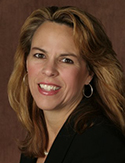 Amy S. Warner, Esq., MBA
General Counsel, Privacy & Compliance Officer, Risk Manager at Rochester RHIO
Board member since 2019
Committee(s):
Amy received her BS in Business and Marketing at the University of North Carolina, followed by a Juris Doctorate from the Nova Southeastern Law School and an MBA with Honors from St. John Fisher College. Currently, Amy serves as general counsel at the Rochester RHIO (Regional Health Information Organization). Previous employers include Bausch & Lomb as a Corporate Risk Manager, Sedgwick CMS/Fidelity Insurance as an attorney & Compliance Manager, Assistant State Attorney, Broward County, Florida and Deputy County Attorney, Monroe County Law Department. Amy has also worked as an adjunct professor at St. John Fisher College in the undergraduate business program. Amy's community involvement also includes serving on the Board for the Verona Street Animal Society and as an Ombudsman for the NYS Long Term Care Program.
Richard Fischer, JD
Honorary Member
Ann Marie White, Ed.D.
Executive Director