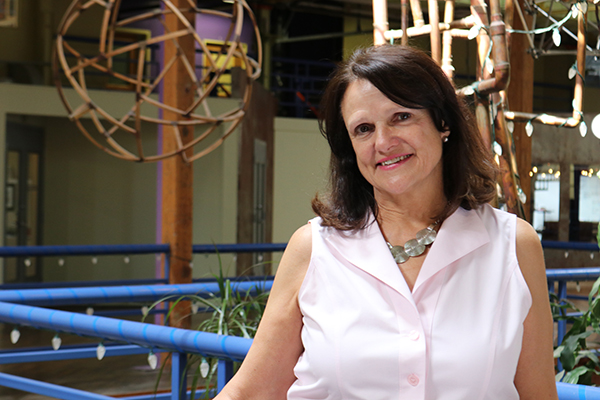 GENEMARIE VAN WAGNER
Senior Project Coordinator
WHAT I DO AT CHILDREN'S INSTITUTE
My role is Sr. Project Coordinator for RECAP, a comprehensive, data-driven, state-of-the-art model for student assessment, program improvement, and professional development
We collaborate with over 210 local prekindergarten program partners to provide RECAP assessment services, that include child assessment, program quality assessment, and family engagement measures
We work with other local and regional early learning programs to provide RECAP assessment services, including teacher training and consultation, assessment of classroom quality as measured by the Early Childhood Environment Rating Scale-Third Edition (ECERS-3) and Classroom Assessment Scoring System (CLASS), and family engagement/family and teacher relationship quality
Supervise and maintain a cadre of 25 Master Observers, trained to reliability on ECERS-3 and CLASS standardized tools

PASSIONATE ABOUT
Human development! Being a teacher of young children has been my calling and currently, in my work at Children's Institute, my focus is on the effectiveness of environments in which children learn, grow and thrive. Aligned with child growth and development is "growing an effective teacher." My mentor once told me it takes time to grow a teacher. I'm in the business of doing just that through RECAP.
Health and well-being! I am interested in holistic ways of healing and feeling my best. I am interested in the relationship to myself, family, friends and those I choose to surround myself.
Beauty and integrity! Beauty in all its shapes, forms, and expressions. To borrow from Native American tradition, "to walk a path of beauty" each day of my life.
FUN FACTS
I love to travel to see family and friends, or to be in nature. Often cross the pond to visit my daughter and family who reside in the UK
Enjoy watching British programming
Say 'yes' to as many spontaneous get-togethers with friends and family as possible
I have seven sisters and each year we vacation in Florida after a long Northeast winter! It's our "Fun in the Sun" annual adventure