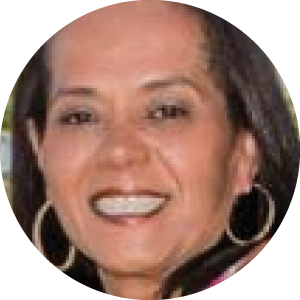 TERESA MEDERO
Bilingual Navigator, Get Ready to GROW
WHAT I DO AT CHILDREN'S INSTITUTE
Screen children ages 12 to 60 months for vision, hearing, dental, BMI, speech & language, motor skills, and social-emotional development. These developmental screenings are completed at childcare and community-based organizations, community events, and at Children's Institute.
Review a child's screening results with the organization's designated Get Ready to GROW liaison when a child's referred for further evaluation. Collaborate with the liaison to ensure all further evaluations are completed.
Work directly with the child's caregiver when needed, to ensure that further evaluations for those children being referred have been completed - this includes connecting caregivers to the appropriate service providers and assisting them with the GROW Parent Portal.

PASSIONATE ABOUT
Improving an individual's equitable access to healthcare across language, cultural, and social barriers.
Empowering families with the resources needed to ensure each child has an equal opportunity for academic success.
Honoring my family's heritage of civic engagement through community activism and continued civic engagement.
FUN FACTS
I have a large family; we're all very close and enjoy spending time together celebrating all the blessings in life.
My happy place is anywhere I can be listening and dancing to music; my favorite is Salsa.
I love chocolate; must have at least one piece a day!