Private donations are a vital source of support for our work, providing critical funding for research, evaluation, and program development.
By remembering Children's Institute in your charitable giving, you help ensure the well-being of children and families in our communities. Every gift, whether large or small, has an impact.
Unrestricted gifts are used to support areas of our work where the current needs are greatest.
Special gift opportunities that allow donors to support a particular program or area of interest are also available, including early childhood education, school adjustment, GROW-Rochester screenings, and research in the field of strengthening children's social and emotional health.
A gift to our endowment fund helps to build sustainability so that we can continue to address the emerging needs of children even in difficult economic times.
---
---
Do you have items to donate?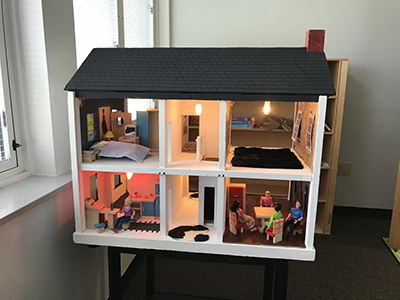 Do you have items on this list that you wish to donate? Please contact Diane Trentini at (585) 295-1000, ext. 230 to make arrangements. Children's Institute is grateful for donations such as these which help us support teachers and child care professionals.
Art supplies: Glitter glue, glitter, scrapbook paper, Post-It notes, card stock (plain and colors), skinny dry erase markers, small envelopes, paper cutter (with lever), paper cutter (cricut), clipboards
Blocks (wooden or foam), Legos, Lincoln Logs, Bristle Blocks, nesting objects
Play kitchen accessories
Construction paper, markers, crayons, foam shapes, etc.
Doll families (with sensitivity to different ethnicities)
Doll house, wooden (gender neutral)
Puppets (animals and human)
Kitchen center, neutral (plain wood, not gender specific)
Matchbox cars and trucks (all sizes)
Play-Doh, clay, moon sand
Sand tray and/or sand table
Items used in a sand table: e.g. pails, funnel, sieve, large spoon, etc.
Tubes of animals, insects, etc.
Stickers for ages 3-5
---
Contact
Our development staff is always happy to discuss options with you to help find a good match for your particular interests. For further information, please contact Diane Trentini at (585) 295-1000, ext. 230.