Developing a program implementation plan for the new school year
Primary Project has six foundational components for program implementation:
Focus on young children for the short-term: Students in pre-K through 3rd grade are the primary recipients. Districts/schools make decisions about the grade level they plan to serve.
Systematic screening and selection: Utilize a standardized screening tool to screen all students in the grade levels served. The school-based mental health professional, teacher, and child associate use the data along with observations and teacher recommendations to identify which students are most appropriate. Parent permission is received for selected students.
Use of child associates (paraprofessionals) in a direct service role: Child associates are selected based on their ability to connect with young children. Characteristics of empathy, unconditional positive regard, and genuineness are critical to their role in supporting young children. Associates meet with students weekly for 30-40 minutes. Consistency and predictability are essential to developing trusting relationships. Once a schedule is set it should be adhered to as much as possible.
Use of the mental health professional as a supervisor, consultant, and leader: School-based mental health professionals (counselors, social workers, or psychologists) assume this role in schools where Primary Project is offered. Primary Project supervisors manage day-to-day activities for the program as well as provide clinical supervision for child associates. This model works to expand the reach of mental health supports in buildings. Supervisors provide ongoing support and training so that associates continue to refine their skills and provide quality services to students.
Understanding program outcomes and data: Conducting, reviewing, and sharing program evaluation data is critical for several reasons. The first is that the team reflects on and utilizes their annual evaluation data to understand how the program impacted students. Another is that the team uses their data for program refinements. Sharing data with stakeholders including administration, teachers, parents, and board members is important so that the larger school community can understand the impact as well.
Integration into the school and community: Primary Project is part of a continuum of support that you offer to students. How do you spread the word about Primary Project? How well does your student support team understand the program? If a parent has concerns about their child's transition to school, how would they know that Project is available? You can develop and create what works for your school/district. Some ideas may include posting about it on your school's webpage, featuring it in a school/district newsletter, or offering a presentation to your board. Don't limit yourself to just these – there are many more ideas!
Often times we say the Primary Project Best Practices Rubric is your roadmap. Gather your team and develop a plan early in the year and set your direction for program implementation in the new school year ahead! Use your program consultant and lean in for support around programmatic questions.
---
Our students have blossomed: Reflections on a first year of implementing Primary Project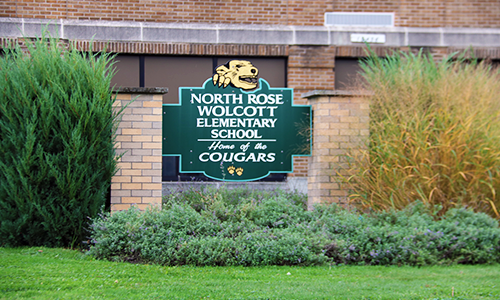 North Rose-Wolcott Central School District is a small rural district located in upstate New York. The elementary school serves about 385 students, K-4th grade, and began Primary Project in the 2021-22 school year.
We asked Danielle DiMora, Elementary School Psychologist and supervisor for Primary Project last year to share her experience both as a new supervisor as well as what made the first year of implementation so successful. Here is what she had to say:
Our amazing mental health team, along with a truly outstanding child associate (Bobby Jo Mendenhall) have been crucial to the success of our first year of implementation.
Primary Project was a natural extension of our school's MTSS social-emotional interventions. Faculty, staff, and families were excited to learn about the program. The T-CRS was utilized as a screening measure for all social-emotional interventions for kindergarten through second grade. There were a few concerns about the work involved in screening and selection. However, once we held our first round of student selection meetings with classroom teachers the data was valued. Administrative and faculty support made scheduling and building a playroom space fluid. The Primary Project program was becoming part of our school community before students entered the playroom. Based on the data that was collected, 10 students were selected to participate in our first round.
I can't say enough about our child associate, Bobby Jo Mendenhall! Her relationships with students are natural and supportive. Her interactions with children appear effortless as she thoughtfully supports their social-emotional skills. The day after she began working with students in the playroom, I visited a second-grade classroom. As soon as I entered the room a student came right up to me with the biggest smile and said, "only 6 more days until I get to go back to the playroom!" Bobby Jo has a nurturing, supportive style in her interactions. She is genuine and caring. During our weekly supervision meetings, she was consistently reflective and asked thoughtful questions to improve her sessions with students.
In thinking about our program during its first year, there are several things that helped make implementation successful:
Flexibility and open-mindedness with planning and implementation were important! As we rolled out the first year it was important to schedule time to meet as a team and reflect continuously about how the program was going.
Listening to students during sessions about what they liked in the playroom and what they would like to see, helped children feel connected to the playroom.
Taking time to practice child-led play skills in supervision helped to expand our child associates' learning. Supporting child associates around "being present" and being comfortable with silence in the playroom.

The impact of Primary Project on our school is evident, even after only one year of implementation. We have seen an increase in student engagement. Students participating in the program look forward to their time in the playroom. They have shown greater self-confidence and self-control in the classroom throughout the day. Teachers have shared in the excitement along with their students. From sharing their thoughts on the T-CRS, discussing specific students at student selection meetings, and sharing the success their students have had as a result of participating in Primary Project, teacher buy-in has been observed through every step.
I cannot say enough about the success of our first year of implementation. Thank you, Lynn and Shelley, for your support and guidance. Our strong mental health team provided a solid foundation to build from to support the social-emotional needs of our students. Administrative support provided the space and materials we needed along with time to collaborate and reflect on our practices. Our child associate was the perfect fit through her interactions with staff, students, and families. Our students have blossomed through their participation in the program. Looking forward to year two!
---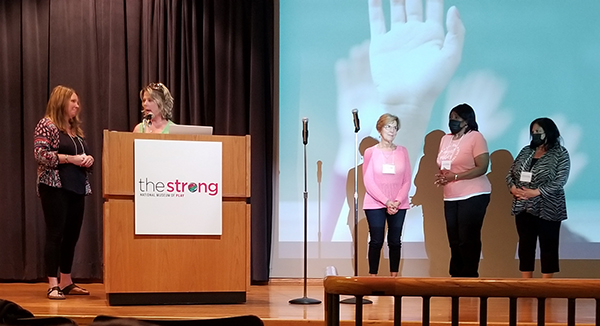 Primary Project end-of-year celebration
Rochester is home to the Strong National Museum of Play, the venue that hosted our end-of-year event, acknowledging and celebrating our heroes, our New York State Primary Project teams! The morning was filled with welcome remarks by Ann Marie White, Ed.D., Executive Director at Children's Institute, a feature presentation by Dr. Jody Manly, Clinical Director at the Mt. Hope Family Center and Senior Research Associate at the University of Rochester, titled "Resilience in the Face of Adversity: Healing through Relationships," followed by the Children's Institute research team (Joseph McFall, Ph.D., Erinn Duprey, Ph.D., and Marjorie Allan, MPH). Results from an attendance study were shared, along with more information on a current study looking at the effectiveness of Primary Project which included a call to schools recruiting them for the study in the 2022-23 school year. Read the blog and view pictures from the day
---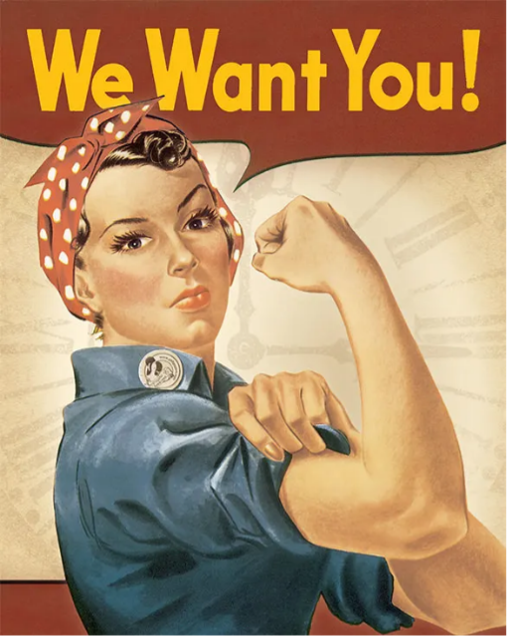 It's not too late! Learn how your school can get involved...
The Randomized-Controlled Trial (RCT) to study the effect of Primary Project on children's social-emotional adjustment is now in its second year during the 2022-23 school year. We are expanding our efforts and looking for some additional schools to join our current cohort of schools. The costs for Primary Project measurement are waived for schools participating in this important work.
If you use the Teacher-Child Rating Scale (T-CRS) to screen students and collect post data and conduct a two-cycle program or have questions and would like more information, please contact Marjorie Allan, Lynn Smith, or Shelley Sanyshyn.
---
Improved student attendance findings
Chronic absence from school in early childhood is associated with multiple negative outcomes throughout childhood and adolescence, including lower reading scores, lower high school graduate rates, and problem behaviors. Evidence-based interventions are needed that can improve student attendance and support child development in early education. The Primary Project research team worked to answer the question: Could Primary Project help increase attendance among students who participate in the intervention?
To answer this question, researchers collected data from 7 public schools implementing Primary Project in the 2015-16 school year. Teachers screened children with the Teacher-Child Rating Scale (T-CRS). Children who had a history of chronic absence (i.e., less than 90% of days attended the prior year) and who were screened as 'at risk' according to the T-CRS were eligible for the study. The list of eligible students was then randomized by researchers and students were selected for Primary Project based on this list. The final sample consisted of 249 students (treatment group n = 91 students, control group n = 158).
Results showed that students randomly selected to participate in Primary Project had a higher attendance percentage at the end of the year compared to the control group. This effect did not depend by grade or student gender – in other words, Primary Project was equally beneficial for boys and for girls, and for students in grades K-2. These findings indicate that Primary Project is a useful intervention for schools to improve student engagement via attendance. Additionally, Primary Project is a potential intervention tool for schools to improve school climate, promote children's social and emotional wellbeing, and increase capacity for school mental health services.
Read our report: The effect of the Primary Project program on school attendance in early childhood
---

Certified schools in 2021-2022
Abelard Reynolds School No. 42, Rochester, NY
Barton Elementary School, West Palm Beach, FL
Cherry Road Elementary School, Syracuse, NY
Clara Barton School No. 2, Rochester, NY
East Rochester Elementary School, East Rochester, NY
English Village Elementary School, Rochester, NY
Freedom Shores Elementary School, Boynton Beach, FL
Greenacres Elementary School, Greenacres, FL
Henry Hudson School No. 28, Rochester, NY
Highland Elementary School, West Palm Beach, FL
Holmes Road Elementary School, Rochester, NY
Jackson Primary School, Batavia, NY
J.C. Mitchell Elementary School, West Palm Beach, FL
John Audubon School No. 33, Rochester, NY
John Kennedy Intermediate School, Batavia, NY
Lake Placid Elementary School, Lake Placid, NY
Longridge Elementary School, Rochester, NY
Nathaniel Hawthorne School No. 25, Rochester, NY
Northern Adirondack Elementary School, Ellenburg Depot, NY
Palmyra-Macedon Primary School, Palmyra, NY
Pine Brook Elementary School, Rochester, NY
W.A. Olmsted School, Harpursville, NY
Walberta Park School, Syracuse, NY
West Ridge Elementary School, Rochester, NY
Woodland Elementary School, East Syracuse, NY
World of Inquiry School No. 58, Rochester, NY
For more information about National Certification, contact Arlene Bobin.