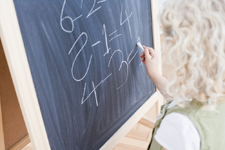 For over 50 years, Children's Institute has been focused on addressing children's social and emotional health.
We bring together the academic, educational, and human service sectors to pose questions and find answers on a vast range of topics. 
We use a range of established research methods or – depending on needs – design and study new approaches to problems confronting schools, children, caregivers, families, and physical and mental health service providers to ensure that:
Children's problems are identified sooner
Children will have access to effective interventions
Accurate and current data are provided to policymakers who make decisions for children
Our digital library offers publications and technical reports spanning fifty years of work. Many of our publications are classics, some were groundbreaking in their time and deserve to be remembered, and other contributions represent current work that is making a difference in the lives of children and those who serve them.
We encourage you to browse our digital library and further acquaint yourself with our work!