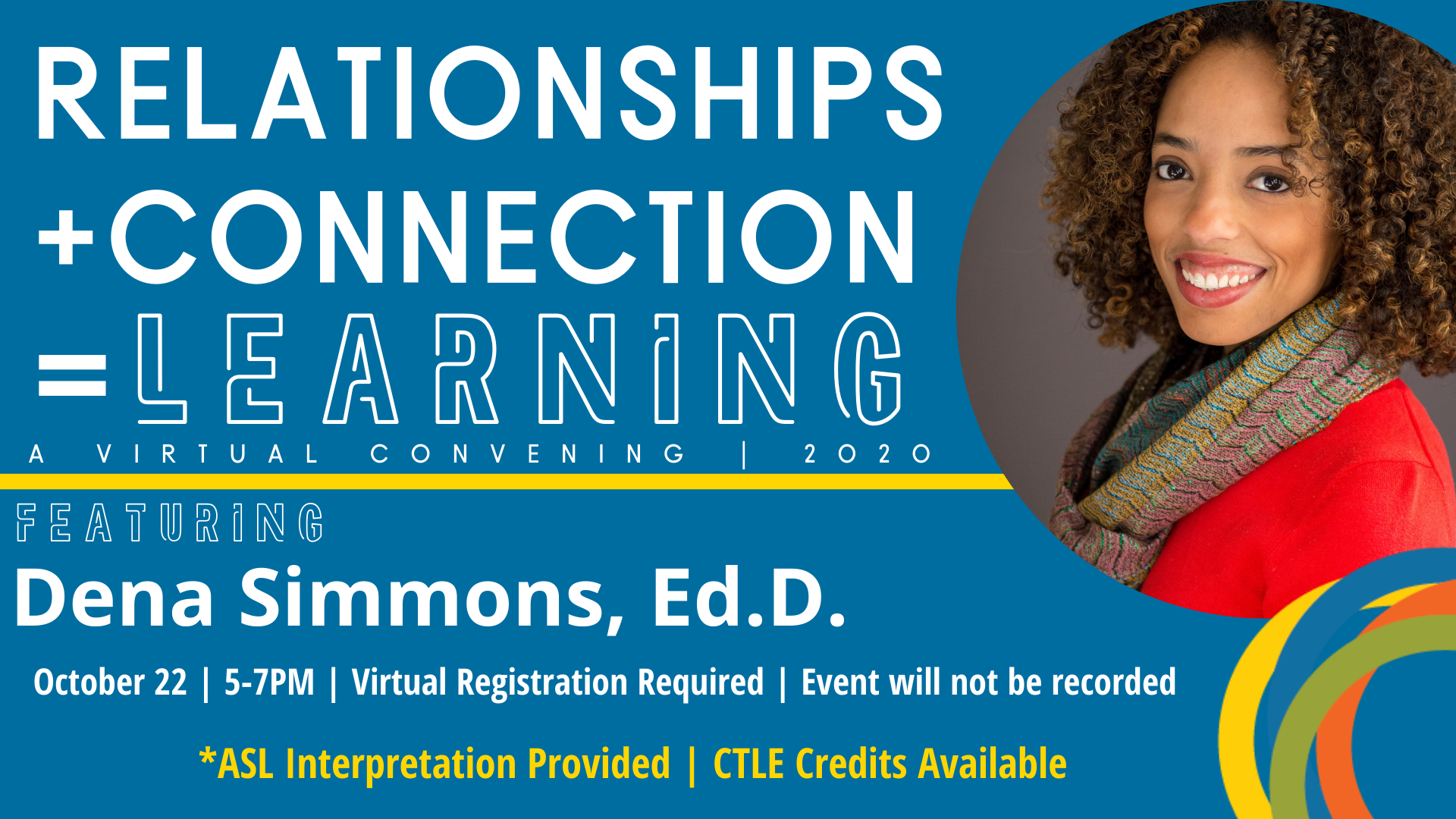 Relationships + Connection = Learning | A Virtual Convening
A virtual convening of youth leaders and adults who support them, focused on the transformative power of genuine relationships.
---
Register Today!
Learning is multi-dimensional. Learning is contextual. Learning is relational.
The Whole Child Connection at Children's Institute, ROC the Future, the Greater Rochester After School and Summer Alliance, Rochester City School District, and Youth Voice One Vision invite you to join us for our Virtual Convening: Relationships + Connection = Learning, an event centered on transforming learning environments through the power of relationships. This interactive event will elevate your understanding of the importance of developing, maintaining and repairing relationships as a catalyst to learning. Community youth leaders will share invaluable insights regarding the importance of relationships and context in learning, with a focus on equity and racial justice.
Our key note speaker is the inspiring Dr. Dena Simmons, activist, educator, and student of life. We hope to see you on October 22 and encourage you to come with a curious mind and energetic spirit.
This event will also feature an ASL (American Sign Language) interpreter.
This event is made possible with generous funding by the America's Promise Alliance.
Keynote speaker: Dena Simmons, Ed.D.
Dr. Dena Simmons is a lifelong activist, educator, and student of life. As the Director of Education at the Yale Center for Emotional Intelligence, she works with schools to use the power of emotions to create a more effective and compassionate society. Prior to her work at the Center, Dena served as an educator, teacher educator, diversity facilitator, and curriculum developer. She has been a leading voice on teacher educaiton and has written and spoken across the country about social justice pedagogy, diversity, education reform, and bullying in K-12 school settings, including two TEDx talks and a TED talk on Broadway.
---
CTLE credit
This conference is eligible for CTLE credit.
Contact
For more information, contact dbreitung [at] childrensinstitute.net (subject: Connection%20Conference%202020) (Caitlin Orbanek) at (585) 295-1000, ext. 231.