Children's Institute Welcomes New Board Members
13 December 2022 |
Children's Institute welcomed two new Board Members to a three-year term. Each volunteer member brings a unique set of expertise, experience, and perspectives that will enhance the Board's commitment to our mission: Joining together to raise every child's complete well-being.
Jason Hammer - Executive Director of LifeResults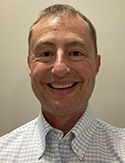 Jason Hammer is the Executive Director of LifeResults, an organization in service to people in our community, country, and the world, whose mission is "To create an environment of greater awareness - to teach tools for mindfulness, empowerment, and intentionality so people can live their personal vision – fostering happiness, satisfaction, and excitement for life making positive impact in their world." LifeResults delivers experiential learning courses that inspire personal growth and transformation and develop leadership. Jason has a BSBA with a focus in Management/Psychology Minor from Villanova University, and a variety of professional certificates including Cornell University's Financial Success for Nonprofits Certificate and Villanova University's Project Management Certificate. Before LifeResults, Jason, a fifth-generation family member, worked at Hammer Packaging in Rochester NY in a number of positions, understanding every aspect of the business with a 'people first' focus. How management decisions impacted the staff at Hammer Packaging was as much a concern for him as bottom-line profits. As VP of Manufacturing, he oversaw all the operations and manufacturing components of Hammer Packaging with a primary focus on leadership and supply chain management. He worked to identify new and innovative plant efficiency and quality solutions, advancing Hammer Packaging in technology and operations. Since leaving the family business in June 2022, his work is now focused on inspiring and helping others learn and grow, and create joy and peace, all based on a foundation of empathy, understanding, and love. He has a Meditation and Mindfulness Teacher Training Certificate from the School of Positive Transformation, New Warrior Training Adventure from the Mankind Project, a Certificate in Energy Medicine from Allegra Learning Solutions, and has participated in LifeResults and Leadership Rochester learning experiences. Outside of work, Jason volunteers with multiple organizations, including serving almost 10 years on the board of advisors for Junior Achievement of Central Upstate New York. His passion and mission are focused on service to organizations that support our community's children such as Center for Youth, Golisano Children's Hospital, Ronald McDonald House, Wilmot Cancer Center, March of Dimes, and Victor Little League. Jason gains balance and joy from spending time with his two amazing kids, hiking, kayaking, meditating, and boating on the Finger Lakes.
Christopher Homan, Ph.D. - Associate Professor, Department of Computer Science, RIT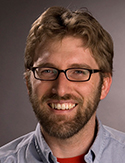 Christopher Homan is an Associate Professor of Computer Science at Rochester Institute of Technology. A native of Jamestown, NY, Dr. Homan received his A.B. in mathematics from Cornell in 1992 and Ph.D. in computer science in 2003 from the University of Rochester, including internships at Compaq Research and Los Alamos National Laboratories. He has been funded by the National Science Foundation, the National Institute of Health, the American Foundation for Suicide Prevention, and private sources. He is the author or co-author of over fifty peer-reviewed publications. His research focuses on problems of fairness, bias, and representation in a number of different settings, including theoretical computer science, complex systems, computer-mediated randomized control trials, community-based -participatory research, and machine learning. His earliest work applied complexity theory to ranked-choice voting systems and complex systems. He later collaborated with social psychologists on a system for controlling in the topology of a communication network among study participants in randomized control trials. It was used to study the impact of network topology on rumor formation. He later applied network science to study social networks, which led to new methods for recruiting study participants from hidden, underrepresented populations that are resistant to traditional survey methods, among other things. His current work, which came from a community-based participatory research group that he belonged to for five years, focuses on machine learning problems with multiple solutions, particularly where different subpopulations have distinct preferences for which solutions are best. Such problems are common in settings such as machine translation, offensive language recognition, language complexity recognition, public health surveillance, and many others.