Primary Project in the Aftermath of COVID-19
05 May 2023 |
Author: Renae Whittington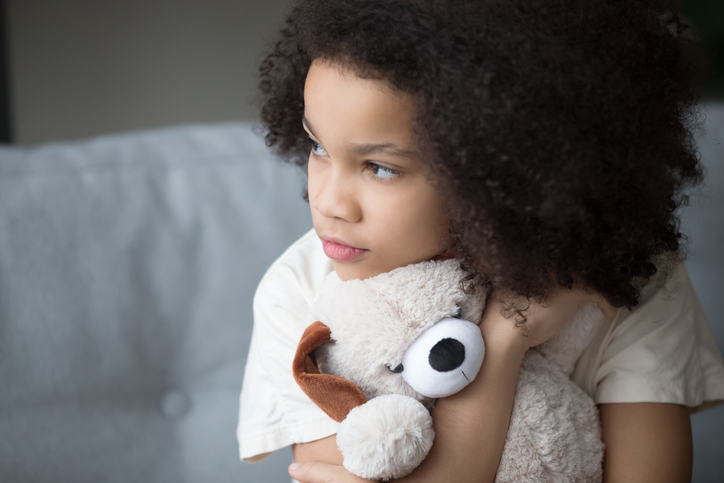 The COVID-19 pandemic has had a detrimental impact on children's mental and social-emotional wellness, and the need to address elementary-aged children's mental health has become an urgent issue for schools. Prior to the pandemic, the prevalence of children's psychological disorders from age 2 to 8 was over 17% (Cree, 2018; Mojtabai et al., 2016; Hoffman & Miller, 2020; Hoagwood et al., 2021). During the pandemic, studies showed children's utilization of mental health services increased as much as 10% – with higher rates for girls (Benton et al., 2022). Mental health and social-emotional challenges have persisted. A meta-analysis with data from 30+ studies showed that anxiety, depression, fear, loneliness, and stress are the most frequently reported challenges for children's and adolescents' mental health since the pandemic (Theberath et al., 2022). Recent studies have also demonstrated that children with underlying mental health challenges or developmental disorders have been the most severely impacted by the psychological repercussions of COVID-19 (Theberath et al., 2022).
Schools have played a critical role in children's social and emotional health throughout COVID-19, and in the current post-COVID era. During the height of the pandemic, students and educators made the switch to virtual learning. Unfortunately, this transition created many barriers for students to learn and gain social skills through interactions with their classmates and teachers (Benton et al., 2021). Nevertheless, schools can serve as an essential protective factor for students' overall health and well-being as a place to access services and support (Hoffman & Miller, 2020; National Academies of Sciences, Engineering, and Medicine, 2019). With most children having returned to in-person schooling, it is a timely opportunity to address the new or worsened mental health challenges students face.
As schools transition back to in-person services, research must be integrated into school mental health service delivery to understand how to maximize benefits for students in the post-COVID-19 recovery period. Of the students who do receive services for their mental health, approximately 70% of those students receive them in schools (National Center for Healthy Safe Kids, n.d.). The National Center for Educational Statistics details that in 2020, about 55% of schools made diagnostic mental health services available to students. Nevertheless, only 42% of schools offered treatment services to students suffering from mental health challenges (National Center for Education Statistics, 2022).
Overall, children's mental health in our post-COVID society is an urgent and increasing issue that our communities face daily. Primary Project is a tool that can help combat children's issues by providing early school-based support for young elementary students with social-emotional adjustment issues (Demanchick et al., 2009; Massengale & Perryman, 2021). Desired results for these children include enhanced social skills, task orientation, self-regulation, and assertiveness (Demanchick et al., 2009). Primary Project can play a critical role in promoting children's social and emotional wellness within school settings. The need to provide advocacy and support for children's social-emotional health is now more urgent than ever.
References
Benton, T. D., Boyd, R. C., & Njoroge, W. F. (2021). Addressing the global crisis of child and adolescent mental health. JAMA Pediatrics, 175(11), 1108-1110.
Demanchick, S. P., Peabody, M. A., & Johnson, D. B. (2009). Primary project: Fifty years of facilitating school adjustment. In A. A. Drewes (Ed.), Blending play therapy with cognitive behavioral therapy: Evidence-based and other effective treatments and techniques (pp. 219–235). John Wiley & Sons, Inc.
Hoagwood, K.E., Gardner, W. & Kelleher, K.J. Promoting children's mental, emotional, and behavioral (MEB) health in all public systems, post-COVID-19. Adm Policy Ment Health 48, 379–387 (2021). https://doi.org/10.1007/s10488-021-01125-7
Hoffman, J. A., & Miller, E. A. (2020). Addressing the consequences of school closure due to COVID-19 on children's physical and mental well-being. World Medical & Health Policy, 12(3), 300–310. https://doi.org/10.1002/wmh3.365
Massengale, B., & Perryman, K. (2021). Child-centered play therapy's impact on academic achievement: A longitudinal examination in at-risk elementary school students. International Journal of Play Therapy, 30(2), 98–111. https://doi.org/10.1037/pla0000129
Mojtabai, R., Olfson, M., & Han, B. (2016). National trends in the prevalence and treatment of depression in adolescents and young adults. Pediatrics, 138(6), e20161878. https://doi.org/10.1542/peds.2016-1878
Most Children Receive Mental Health Services in School | The National Center for Healthy Safe Children. (n.d.). Healthysafechildren.org. https://healthysafechildren.org/grantee-field-spotlight/most-children-receive-mental-health-services-school
National Center for Education Statistics. (2022). Public Schools and Limitations in Schools' Efforts to Provide Mental Health Services.
Samji, H., Wu, J., Ladak, A., Vossen, C., Stewart, E., Dove, N., Long, D., & Snell, G. (2022). Review: Mental health impacts of the COVID-19 pandemic on children and youth - A systematic review. Child and Adolescent Mental Health, 27(2), 173–189. https://doi.org/10.1111/camh.12501
Theberath, M., Bauer, D., Chen, W., Salinas, M., Mohabbat, A. B., Yang, J., Chon, T. Y., Bauer, B. A., & Wahner-Roedler, D. L. (2022). Effects of COVID-19 pandemic on mental health of children and adolescents: A systematic review of survey studies. SAGE Open Medicine, 10, 20503121221086712. https://doi.org/10.1177/20503121221086712