Welcome to New Board Members
12 April 2023 |
Children's Institute welcomes two new Board Members to a three-year term. Each volunteer member brings a unique set of expertise, experience, and perspectives that will enhance the Board's commitment to our mission: Joining together to raise every child's complete well-being.
Joseph W. Milks, JD, CSM - Chief Compliance Officer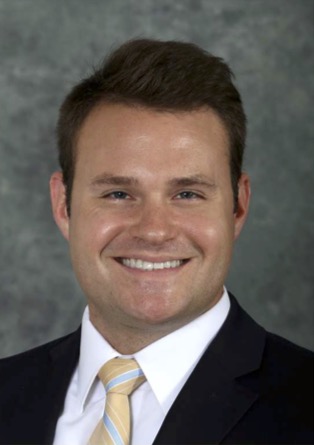 Joseph began his academic career at Tulane University in New Orleans, LA where he majored in the Legal, Ethical, and Regulatory of Business. Thereafter, he completed his undergraduate degree at the University of Rochester in Rochester, NY obtaining a degree in Clinical Psychology and Statistics. Upon graduation, Joseph enrolled in the Doctorate program at Florida Coastal School of Law in Jacksonville, FL. He received his Juris Doctor in 2014, returning to Buffalo, NY to work in the Banking Industry as a Compliance Specialist. Joseph then accepted a position with M&T Bank as Vice President, Wealth Fiduciary Advisor where he worked with individual, corporate, and charitable Trusts. He most recently engaged with a local accounts receivable management company as Chief Compliance Officer while providing consulting services to various nationwide consulting groups on matters ranging from Wealth Administration to Regulatory Compliance. Joseph is the proud uncle of six nieces and nephews and enjoys playing tennis, gardening, and piano in his spare time.
Amy McDonald, MS, CHWP - Director of UHS Health Promotion, University of Rochester

Amy McDonald is the Director of the Health Promotion Office in University Health Service at the University of Rochester. During the past fifteen years, she has created, developed, implemented, and evaluated health education and health promotion programs for the corporate and higher education sectors. Her areas of expertise include strategic planning and program development, as well as the topics of mental well-being and mindfulness meditation. Amy is passionate about advancing a comprehensive, inclusive, and progressive student well-being model which creates the conditions for students to flourish. Her work moves beyond traditional approaches of influencing individual behavior towards systems level and environmental strategies that influence the well-being of the whole campus culture. Amy has a BA in Brain and Cognitive Science from the University of Rochester and an MS in Leadership in Healthcare Systems with a focus on Health Promotion and Education from the University of Rochester's School of Nursing. She is a certified Koru Mindfulness Teacher, Level II Reiki practitioner, completed her College Health and Wellness Professional certificate from the American College Health Association (ACHA), and completed a certificate program for Executive Women in Leadership from Cornell University.