Calming Children's Holiday-Induced Anxieties
14 December 2017 |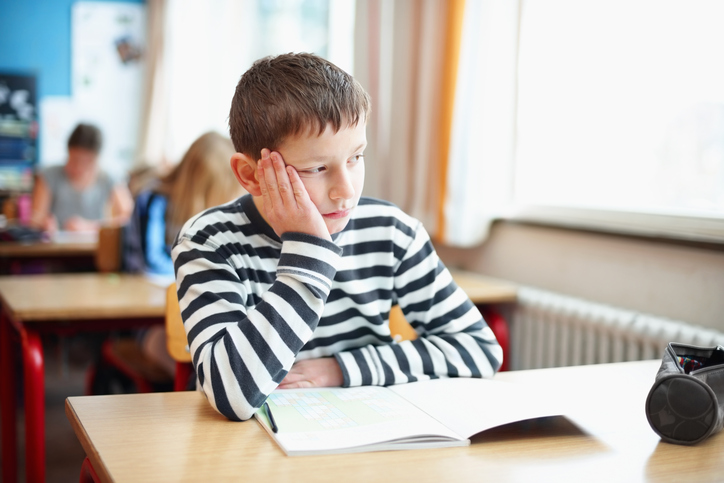 "It's the most wonderful time of the year" . . . or is it? Whether you work with young people in schools, afterschool programs, or early education centers, for many children, the holidays bring with them stress and anxiety. Often the young people we work with are worrying about money, family situations, gift-giving, being "different" in their beliefs or traditions, and loss. All of these factors can cause children to feel anxiety or sadness at a time when the mainstream media (not to mention their family and friends) is screaming, "Joy! Happiness!! Merriment!!!" As educators, what can we do to help them embrace this season with hope rather than trepidation?
Calmness and Routine - Although we may be caught up in the preparation and hustle-bustle of this time of year, it is important that adults remember that children mirror our moods. Maintaining a consistent and calm tone will help settle their nerves. Also, even though we may be adding parties and sing-alongs throughout the coming weeks, try to maintain as many routines and as normal a schedule as possible. Knowing routines, procedures, and structures can help young people feel secure and safe in their environment. Try dimming the lighting and playing soft background music during parts of the day to help de-escalate the increased energy and excitement.
Physical activity – Build in some time to release pent-up energy and frustrations. As so many schools and programs adopt a winter theme rather than holiday celebrations, put on those winter clothes and enjoy the snow by building a snow village together, or writing New Year's messages in the snow with colored water. Just because temperatures have dropped doesn't mean we only have to play indoors! The end of the year is also a great time to reflect on lessons learned, helping you reinforce the importance of self-reflection and goal-setting as we head into 2018.
Expression – Allow time for students to individually and confidentially express their feelings about this time of year – in words, in artwork, in songs, or whatever way they want! Yes, you may have many that draw pictures of Santa and presents, but you may have some that draw pictures of an empty chair at their table this year. Let young people know they can share their expressions with you if they feel comfortable. You can also talk to your class or program about some of the things they might be feeling this time of year and acknowledge that even though it is a happy time for many people, it can also be overwhelming. If you feel it is appropriate, consider sharing some of your own stresses to let them know it is okay to feel some of the things they are feeling. Your emotional support may be all they need to traverse the next two weeks with a little more comfort.
Most importantly, please try to manage your own stress levels as you head into a very busy time of year. Anything that you can do to maintain your own sanity during these next few weeks will pay off in your programs and classrooms as well. Take time to breathe, eat nutritiously in between parties, and save some time for yourself for exercise or meditation. Healthy adults radiate a sense of wellness to the faces in front of them – and our students will mirror that, as well. Happy Holidays!