Get Ready to GROW Visits Golisano Autism Center
03 May 2022 |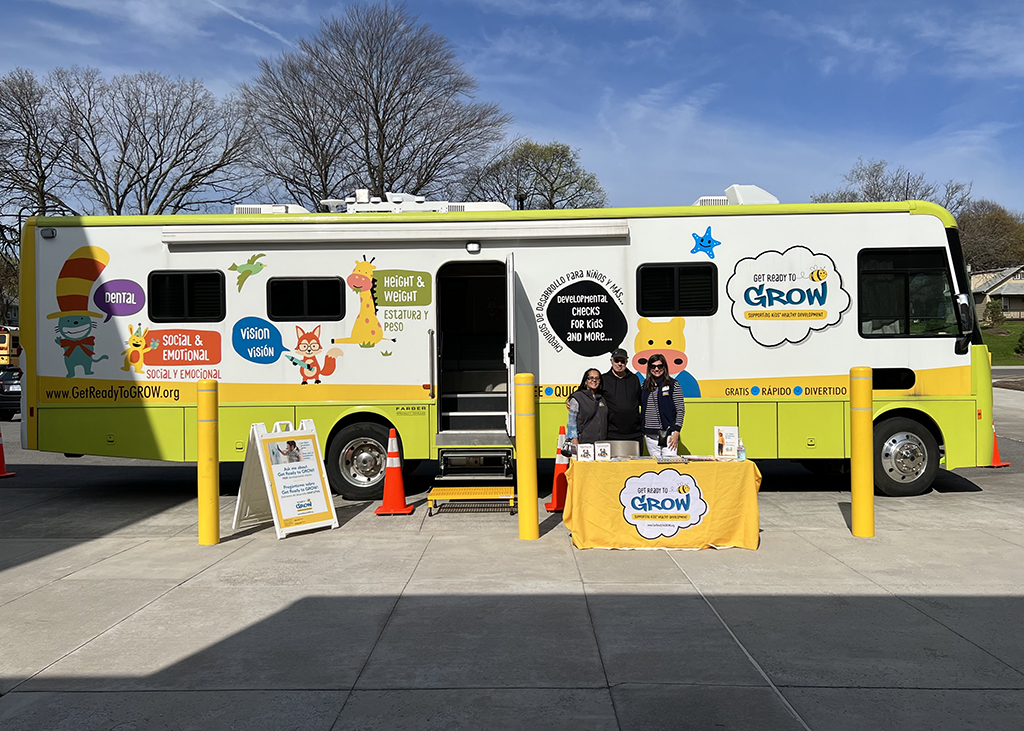 On Sunday, May 1, 2022, the sun was shining, and families were smiling at the PBS KIDS Day at Golisano Autism Center!
Get Ready to GROW provides free health and developmental screenings for children ages 1-5 and follow-up to help connect families with resources. We enjoyed greeting children, families, community partners, volunteers, and even some therapy dogs.
The kids loved the Get Ready to GROW bus! Families enjoyed popcorn, playing in the gym and on the playground, air hockey, sensory activities, being together and so much more! Teresa Medero, our bilingual Navigator, and Jim Musler, our event bus driver, cheerfully helped and engaged families, giving bus tours and meeting children and families.
Sarah Milko, Executive Director of Autism UP, spoke of a movie that premiered last week called "In a Different Way," an award-winning documentary chronicling the first person diagnosed with autism. She also noted her own conversation with contributors to the film's contents, which also highlighted the disparities and difficulties in obtaining evaluations and services in various areas and populations. Our team looks forward to learning more about the research and information gleaned and being secured from the contributors and creators.
Missy Reed, music therapist from Nazareth, helped the GRTG team with some virtual screening development and brought her therapy dog to the event. Look for Missy and her therapy dog at future GRTG bus events for families!
The Golisano Autism Center is a special place, curated by Autism Up, that warmly provides for children and families with unique needs and challenges in the most thoughtful and loving way.