Gold Award for Team Excellence! GRQC 2022 Performance Excellence Awards
28 October 2022 |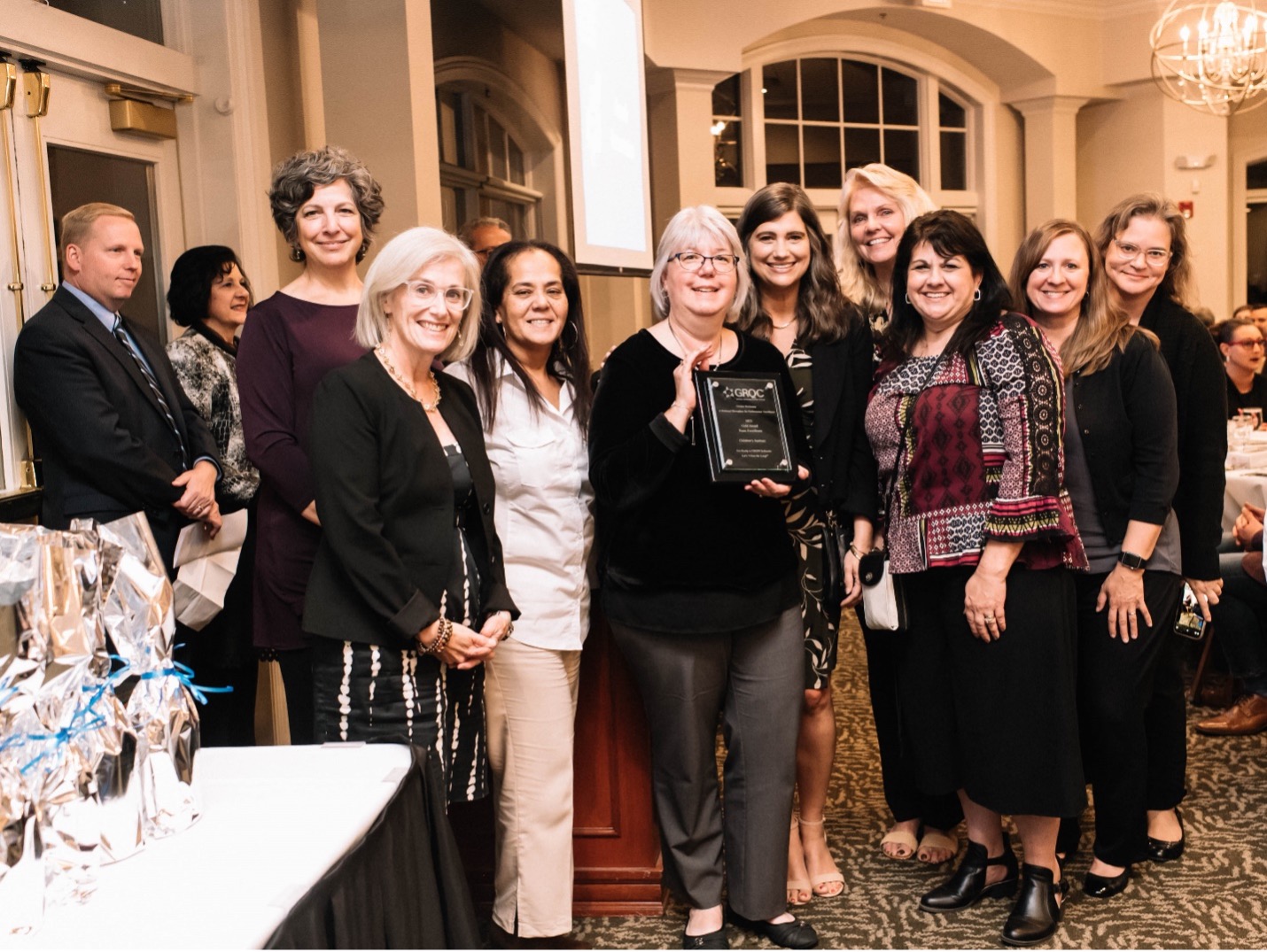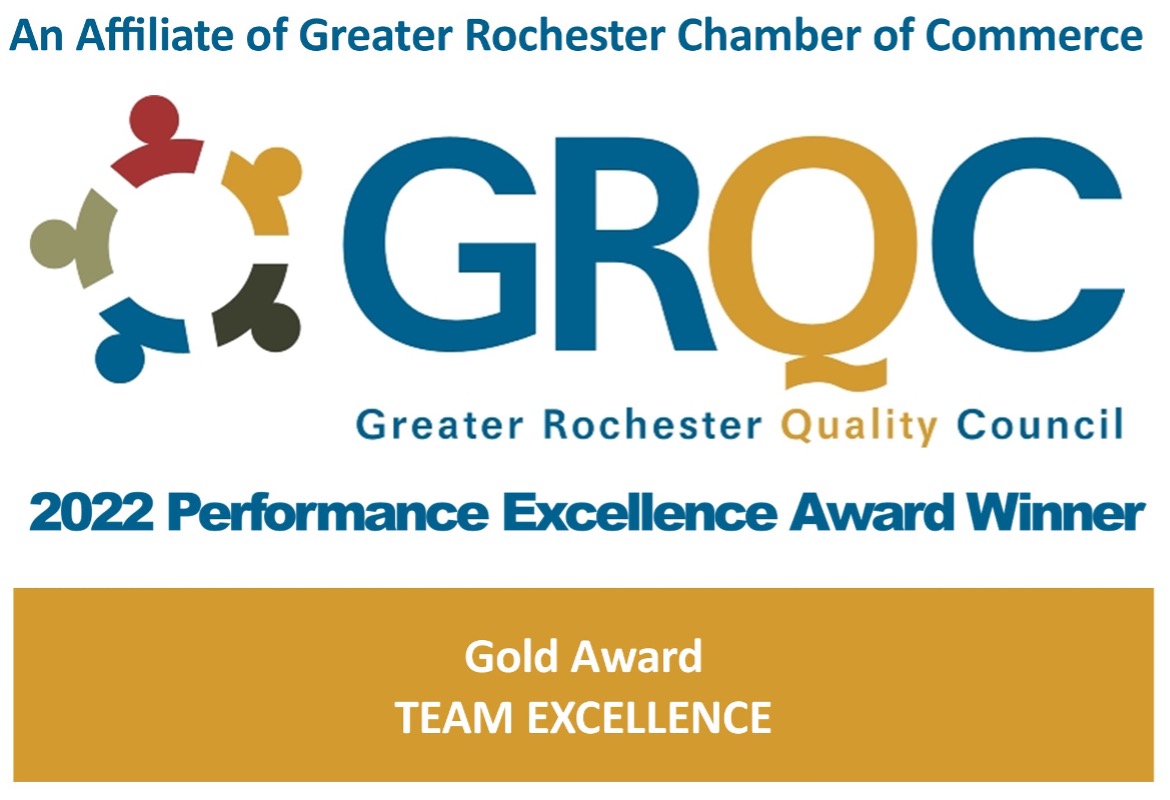 On October 11, 2022, over 200 people attended the GRQC 2022 Performance Excellence Awards at Locust Hill Country Club. Three award categories were celebrated: Organizational Excellence, Customer Experience, and Team Excellence.
Children's Institute's Get Ready to GROW team was honored with a Gold Award for Team Excellence – Get Ready to GROW Referrals: Let's "Close the Loop!" This was one of 9 Gold, 6 Silver, 1 Bronze, and 1 Pathfinder Team Excellence honorees. See the full list of winners.
Get Ready to GROW was pleased to have an exhibit table to talk with community members, share insight with fellow colleagues in quality, and showcase our team's work. We enjoyed fellowship, a wonderful dinner, and inspiring words from keynote speaker Brian Reh, CEO of Gorbel, Inc., and all attendees.
Background and Process Improvement Approach
Get Ready to GROW is comprehensive developmental screening for children from 12-60 months. If an area of concern is identified after screenings, families are offered resources and support to connect with a service provider. Documenting a closed loop to show the child received services has been a struggle for us and other organizations. Funders want to see a complete process.
The Day of Quality allowed us to gather community partners and review our current process as well as discuss ways to improve. By working with process flow diagramming, round-robin brainstorming, multi voting, and the 5 whys we were able to identify key focus areas to provide improvement to our process.
We are working to enhance our data system so tracking will be easier for all users of the system. Our consent was updated to include reciprocal communication with medical and educational follow-up providers and a tracking form has been developed to make follow-up with our childcare partners smoother.
Our goal is to document closed cases for all children screened and the steps developed through our Day of Quality are helping us get closer to this goal.
Check out our story from Children's Institute's Kim Avery, Get Ready to GROW Program Director and Early Education Quality Improvement Specialist – one of several videos showcasing projects honored at the GRQC Performance Excellence Awards event:
Key Points from our Day of Quality
In November of 2021, Get Ready to GROW partners worked with representatives from the Greater Rochester Quality Council (GRQC) on the Day of Quality. The goal was to "Close the Loop" - increase the number of 'Closed' & 'Closed OK' cases.
Process:
Gathered community partners
Reviewed our current process
Discussed ways to improve
Identified key focus areas for process improvement

Tools Utilized:
Process Flow Diagramming
Brainstorming
Multi-Voting
Root Cause/5-Whys

30 Ideas; Selected Top 4:
Semi/automated reporting of progress
Define process feedback loop for closed cases
Advanced technology and technology resource planning
Simplification of administrative paperwork

Process Changes:
Consent was updated to include reciprocal communication with medical and educational follow-up providers
Tracking form was developed to make follow-up with our childcare partners smoother
Working to enhance data system so tracking will be easier for all users of the system

Expected Impact:
Time-saving for staff and families
More children receiving needed services
Documentation of need for additional service providers