Youth elevating the impact of BIPOC educators
14 June 2022 |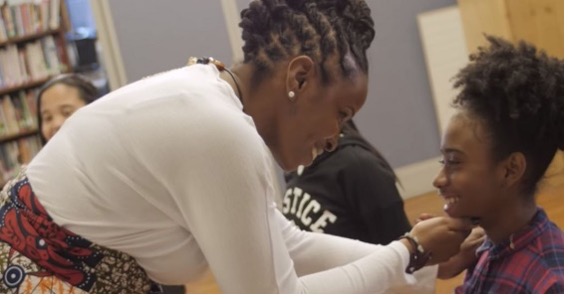 Over the past few years, Whole Child Connection has been intentionally working to grow our partnerships with youth in our community. Our current youth leadership council, made up of youth leaders from across the county, has been advising, guiding, and informing our work in a number of ways. Most recently, we've been working with youth to process and acknowledge the profound impact having Black, Indigenous, and People of Color (BIPOC) educators has had on their lives. In a conversation with youth leader Malaz Hasan, she shared how her teacher demonstrates the power of meaningful connection. When reflecting on how important it is to have BIPOC educators, Malaz shared that her teacher is a personal role model and proves "...that you can become whatever you want to become, just like Ms. J!"
In a commitment to elevate and honor the invaluable BIPOC educators in our community, we will be sharing these stories in our quarterly newsletters during the 2022-2023 school year. These stories will center the importance of diversifying education, the power of representation, and the global impact (currently and historically) BIPOC educators have on our society.
We invite you to stay tuned for future newsletters featuring various educators and their stories.
If you or a young person in your life would like to nominate a BIPOC educator for acknowledgment in our ongoing newsletter series, please contact Dawn Breitung at dbreitung@childrensinstitute.net.