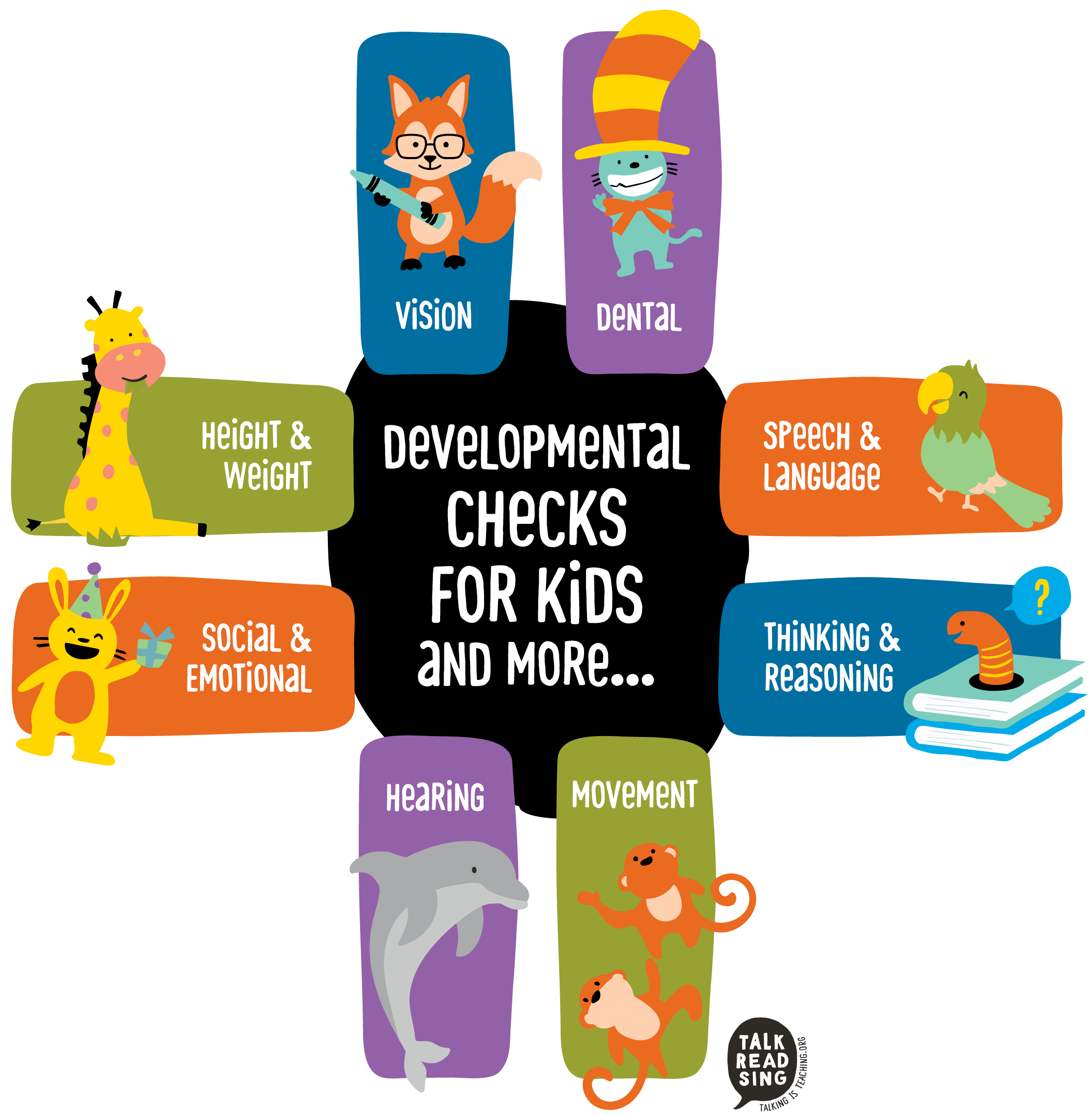 Get Ready to GROW: Comprehensive developmental checks with support for referral and follow-up services, so each child is developmentally on track and healthy.
For children ages 12-60 months throughout Monroe County and the Finger Lakes region
All screenings/checks and support are free to families
The checks are quick - and can even be fun!
The following areas are checked by professionals using leading-edge tools and technology for each child:

Vision
Hearing
Speech
Dental
Social and emotional competence
Cognitive functioning
Physical development
Social determinants of health/education *NEW*

42% of children have at least one potential need identified, and early detection can prevent developmental issues
Referrals for follow up checks and services help ensure each child is ready to learn
---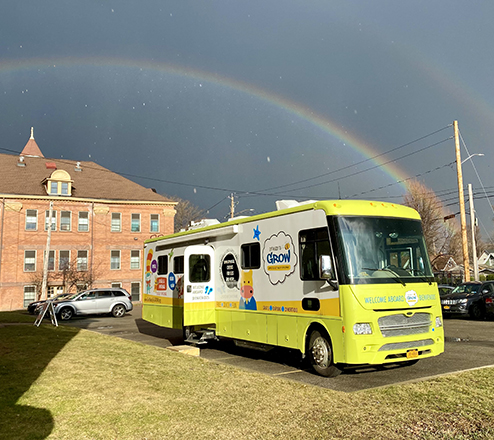 The Get Ready to GROW (GROW) team is a thriving example of systems integration leveraging a collective impact model, including monthly meetings with community members across disciplines, common standards and shared language, problem-solving, and strategic planning.
Pediatric/family medicine leaders in the community convene for screening, follow-up, and innovation.
GROW provides thorough and comprehensive screening within a variety of settings to raise the quality of care across the community.
GROW's community impact strategy includes marketing awareness, supported by both English and Spanish messaging leveraging a variety of channels.
The GROW program's sustainability model includes insurance reimbursement through Tier 1 Value-Based Payments.
The 'GROW Bus,' our Mobile Screening Unit, provides flexibility for focus populations to remove barriers to access to screenings.

---
Watch our GROW video to learn more about the importance of screening young children.
This video was awarded a Bronze Telly Award in the category of Not-for-Profit/Charitable Documentary. The Telly Awards, founded in 1979, is the premier award honoring video and television. The GROW video was judged by an industry body of over 200 leading experts from advertising agencies, production companies, and major television networks. Our submission was selected from over 12,000 entries from all US states and 5 continents. Congratulations to Tim Fressie from Cursor Creative for his award-winning production and special thanks to the Farash Foundation for sponsoring this video.
---
CDC's Milestone Tracker App
Download it free today on iOS and Android devices in English and Spanish!
From birth to age 5, your child should reach milestones in how he or she plays, learns, speaks, acts, and moves. Photos and videos in this app illustrate each milestone and make tracking them for your child easy and fun!