Community Update 2020
15 April 2020 |
This past January, Children's Institute hosted their bi-annual Community Update with a theme of 'Coming Together.' Presentations included an address from our Executive Director, Ann Marie White, Ed.D., about our community collaborations as well as a presentation of our new GROW program video and Impact Initiative.
The Community Update also included a Coterie Award Induction. A Coterie is a group of special friends whose contributions to Children's Institute is ongoing and significant, whether it be intellectual property, financial property, volunteerism, or a combination of the above. This year's inductees are: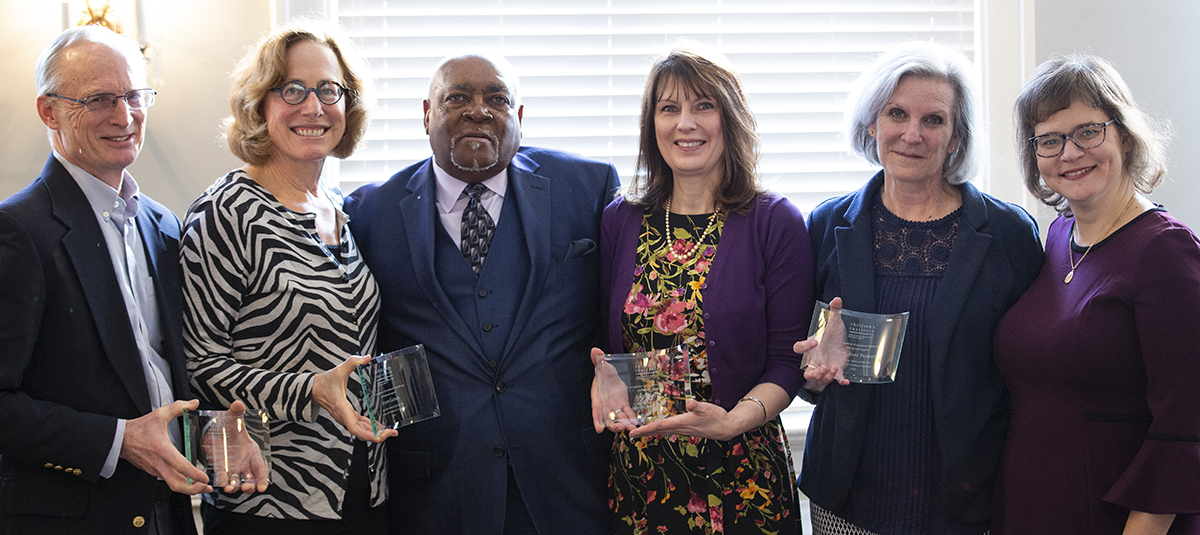 Pictured L-R: A. Dirk Hightower accepting for Jonathan Trost, Sherry Phillips accepting for Susan Gorin, James Lewis, III, Patricia Leo, Mary Anne Peabody, and Ann Marie White.