Children's Institute Welcomes Mahreen Mustafa George
02 March 2022 |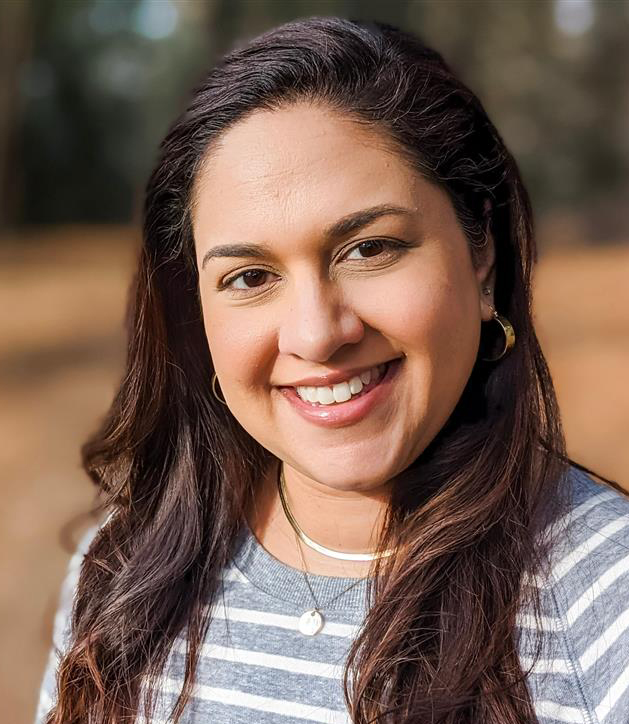 Mahreen Mustafa George has joined Children's Institute on Monday, February 28, 2022, as Associate Director of Equity and School Services for the Whole Child Connection team. She will also be working with Earl Greene on racial equity and family engagement efforts across Children's Institute.
Previously, Ms. Mustafa George was Co-Executive Director at Partners in Restorative Initiatives (PiRI), a non-profit organization committed to repairing harm and building community through restorative practices and centering the voices of those who often go unheard. During her time as both a staff member and a leader, she built relationships with individuals, schools, higher education, nonprofit organizations, and others in our community. Her educational background includes a Hon.BSc from the University of Toronto, Ontario (Canada), a Certificate from the Harvard Graduate School of Education in Culturally Responsive Literature Instruction, and a Non-Profit Management Certificate from St. John Fisher College.
Ms. Mustafa George is a multi-faceted leader with expertise in Diversity, Equity, and Inclusion (DEI), transformational leadership, conflict resolution, equity consulting and training, as well as applied experience with education code of conduct, policy, and the NYS Culturally Responsive and Sustaining Education Framework. She has coordinated training and services provided to schools, colleges and universities, and other community organizations, honoring diverse perspectives and moving individuals and organizations towards well-defined restorative and equity-focused outcomes.
Mahreen is excited to continue using her restorative lens to develop partnerships across organizations with Children's Institute's Whole Child Connection team and their existing partners, towards building an inclusive, equitable, just, and liberated world. Children's Institute is delighted to welcome her to our organization!
Also, since Mahreen is joining Whole Child Connection's dedicated team of professionals, we wanted to take this opportunity to reintroduce you to our incredible team:
Andrea Bertucci, M.Ed.: Manager of Professional Learning, Whole Child Connection
Sarah Boorsma: Project Launch Coordinator and Grants Coordinator
Dawn Breitung: Assistant Director, Whole Child Connection
Elizabeth Devaney, MM: Director, Whole Child Connection
Sierra Fisher: Social and Emotional Learning Implementation and Youth Engagement Consultant
Ellen Leopold, M.Ed.: Social, Emotional and Behavioral Consultant
Lynn Lubecki, Ed.D.: Early Care and Education Strategies Director